Being a novice home buyer with intentions of renting it out can be potentially one of the most stressful, yet lucrative investments one can make in a lifetime. As industry leaders in property management, the Nomadic Real Estate team has seen first hand how unexpected set-backs can make or break the investment experience. Below are 5 costly mistakes commonly made with first time rental property purchases and some tips on how to avoid them.
1. Not Saving for Maintenance
Most investors underestimate the amount of money that can go into maintenance. A good rule of thumb is to set aside 2% of the property value in a reserve each year. Trust us, it causes plenty of problems when there is a major maintenance issue that needs to be addressed, but there is no cash in the bank to do it with. Keep in mind, that every little thing in your property has a life span and will eventually run through it. Setting aside monetary reserves specifically for maintenance and replacements means you'll never be giving your tenants a reason to leave. It will also help preserve your cash flow, ensuring maximum income stability.
2. Being Your Own Handyman
So you've purchased a property that needs a few tweaks. These could all be fixed with a YouTube tutorial right Although we respect your level of ambition, think twice before picking up the hammer. Chances are, you're working a full time job and investing as a side project, which means, you might not have the proper skill or dedication to see the entire project through. Pairing inexperience with limited time is a sure combination for failure.
A real estate investment takes many moving components all working together. Before you dive in, do your homework. Figure out exactly what renovations must be done and assign someone to each task. The longer the property sits, the more you are losing in holding costs. Proactively schedule professionals to handle those work items that are out of your scope. You want the renovations done immediately, so before purchase, have the work already lined up. Wasting the least amount of time and hiring professionals who know exactly what needs to be done will save you on the headache now and time and money down the road. There's no substitute for an expertly-done job, especially when it comes to protecting your investment.
3. Over or Under Doing it on Renovations
One of the main keys components of renovating your property is to maintain the correct level of renovations. The "correct level of renovations?" This means don't over-renovate or under-renovate you home as both can be costly. Do your research and calculate out the specific return on investment (ROI) based on market tolerances and trends in your neighborhood.
To ensure you're making the best decision to meet your goals, it's best to enlist the help of a local expert team. They can source competitive quotes from vendors, calculate potential ROI, and analyze your local market to help you through the many stages of the improvement process. Renovations can greatly increase your earnings over time, but only if done right!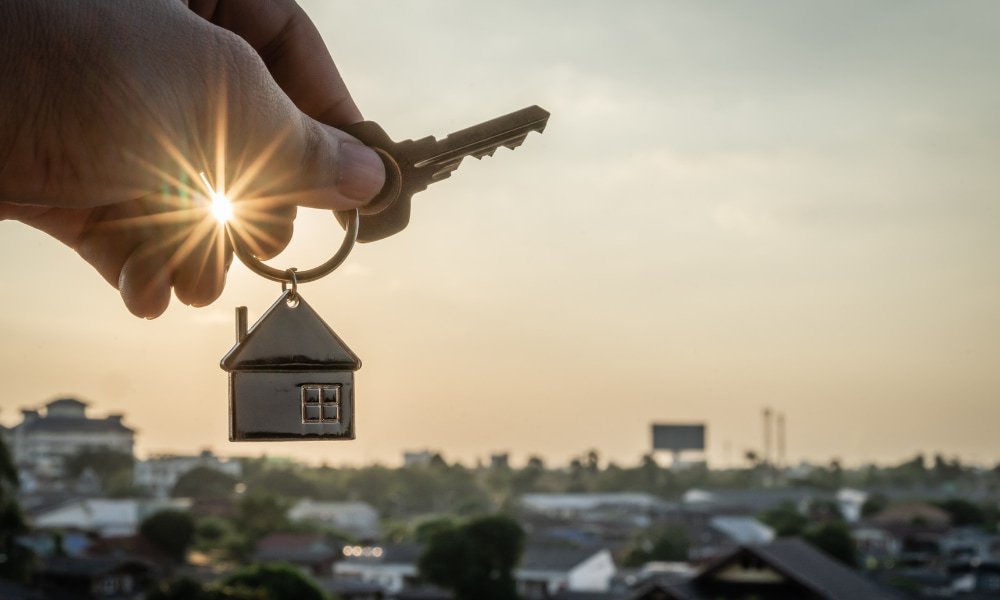 4. Not Knowing your Market Conditions for Maximum Return on Investment

New investors can sometimes overlook the risks with taking on debt. Not understanding how debt works and how it can be leveraged in your favor, can prove to cut into profits. Usually, seasoned investors use debt in two ways:
1)Improve returns: If the interest rate on the loan is less than net yield, then the return is higher than if it was paid for in cash.
2)Expand buying power: Rather than spending $200,000 in equity, spread out that money into down payments for multiple properties.
New investors must be wary of expensive interest rates. Rates higher than the net yield will produce negative cash flow, forcing you to pay out of pocket to avoid defaulting on the loan. Understanding all the costs and revenues of the property in detail will allow you to make the best decision.
5.

Not Hiring a Property Management Company
Along with having a full time job, you have better things to do than to be your own property manager. Nomadic Real Estate specializes in full service property management. We find trustworthy tenants and our staff of specialized professionals take care of problems that may arise throughout the contractual period. From collecting monthly rent to plumbing, we do all the work so you don't have to. The only finger you'll ever have to lift, is when you check your bank account for monthly rent!
Avoiding these few mistakes before taking on a property can help you make a profit right away. Above all else, doing your own research and learning exactly what happens in each stage will prove the most beneficial. The more educated you are, the smoother your investments will go.
Looking for something?
Visit our Tenant Resource Center to submit a work order. Visit our Client Resource Center to log into your account. Check out our awesome DMV located rentals. Get in touch for our property management services.