Hyattsville Property Management. Streamlined.
Over 3500 landlords served since 2005.
Our family business provides leasing, management, and sales services for single family homes, condo units, and small-medium multifamily buildings.
We would value the opportunity to speak with you and learn about your goals for your property.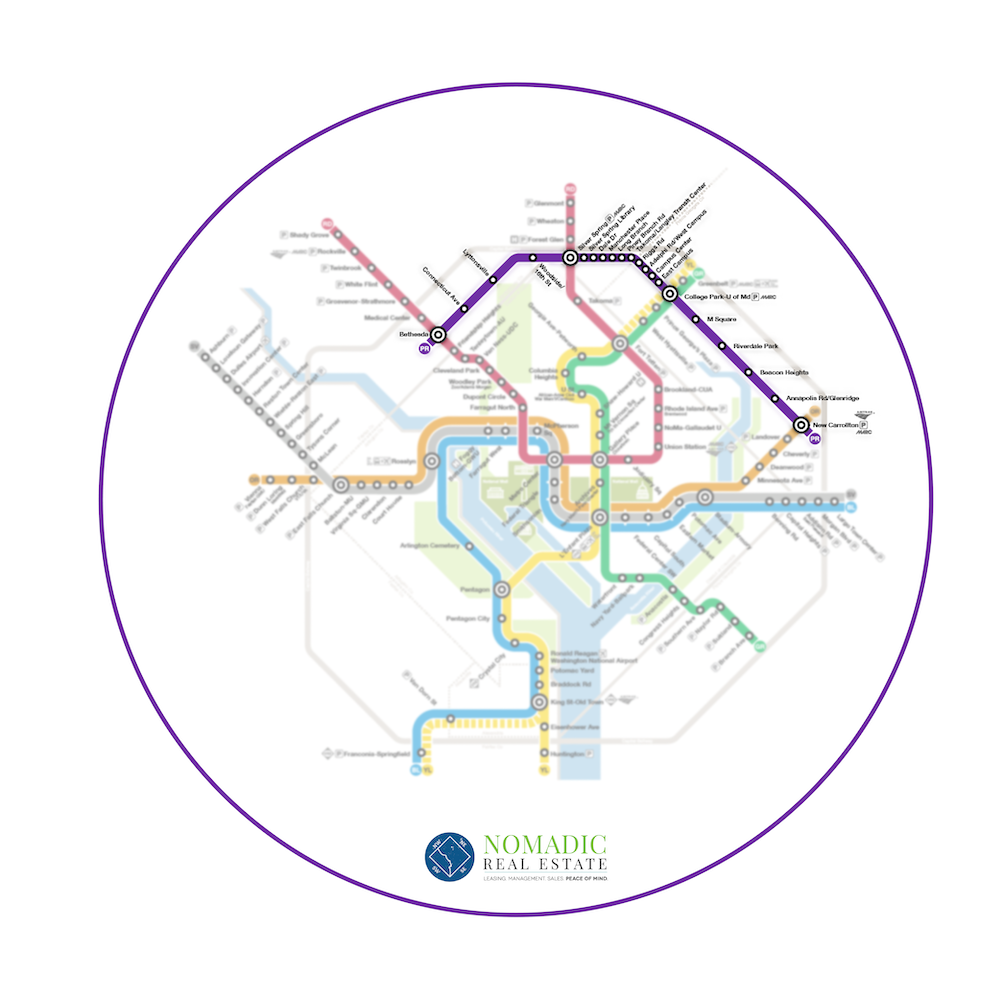 Great tenants are worth their weight in gold. Tasks such as advertising, screening applicants, and reviewing references take time, as does handling repairs and maintenance after people move out. Using the expertise of a Hyattsville property management company makes the entire process easier and reduces your workload.
Nomadic Real Estate has a team of property management professionals with over 15 years of experience in the Hyattsville, Md., area. We can assist you by finding suitable tenants and keeping your rental property occupied as much as possible. Call us at 202-223-9019 to discuss what we can do for you.
How We Assist Property Owners
Your rental property takes a lot of work and can eat into your free time. A full-service Hyattsville property management company can eliminate much of this workload by taking over some of the most challenging parts of the process, freeing up your time.
Nomadic Real Estate provides a personal level of service to our clients in the Hyattsville, Maryland, area. We have several dozen full-time employees working with us to provide the region's best property management services. Contact us today to learn more.
You'll want to consider your options carefully before hiring a Hyattsville property management firm. Nomadic Real Estate can help make your decision easier by offering outstanding value. 
30-Day Rental Guarantee


Nomadic Real Estate will locate a qualified renter for you within 30 days of listing. We'll offer you a free month of management if we don't meet this metric.
Pay-for-Results Guarantee


You only have to pay Nomadic Real Estate after we deliver results. There aren't any upfront fees or deposits with our services.
24/7-Support


Our assistance is available 24 hours per day. We'll be there whenever you need us.
Your Satisfaction Is Guaranteed


You don't have to sign a long-term contract with Nomadic Real Estate, and you can cancel with 30 days' notice without fees or penalties. 
We guarantee you'll be happy with everything Nomadic Real Estate has to offer. Start the process by contacting us online or calling 202-223-9019 to discuss your rental property goals.
What homeowners are saying:
I've been trying to find a property management company I could trust for years and I finally stumbled across Nomadic. Jenna made sure that all the photos of my property were professional and that the floorplan looked great. Plus, she helped set up a virtual tour! Since then, I've had no worries about maintaining and managing the home I rent out. I can't recommend these guys enough!


Peggy Mueller
This is the 2019 update of what I've been writing time and again: Nomadic is excellent, professional and efficient! Managing my property since 2013, Nomadic dealt with all situations with utmost care and efficacy. Be it time to find a new tenant, to fix an appliance or to prepare the property for a move in, Nomadic scores the highest. I'm fortunate to have Nomadic taking care of property, my life's savings. I count on Nomadic and it gives me peace of mind.


Eduardo Castro
Nomadic Real Estate Is Your Trusted Partner
All landlords should have the necessary property management services available to them. Nomadic Real Estate helps property owners all over the D.C. area maximize returns on their rental properties. We also offer:
A 96% occupancy rate

Under 0.1% eviction rate

No renewal fees or markups
We work hard to offer the best customer service in the industry, leveraging hard work and technology to achieve this goal.
All-Inclusive Property Management for All Customers
A good property management company can help keep tenants and customers happy, and with zero upfront costs and zero renewal fees, Nomadic Real Estate is proven to be Hyattsville, MD's choice for residential real estate leasing. We have customers all over the world, but we have always maintained our personal, handcrafted approach to property management. 
If you are a business owner or real estate investor in Northern Virginia, Nomadic Real Estate is ready and waiting to help your investment grow and flourish. 
Want to learn more? Get a response within minutes!
Whether you'd like a free market analysis or simply want to learn more about our property management and leasing services, please reach out and we'll respond within 20 minutes.
We respect your privacy. We will not spam you or share your information with anyone. 
Discover the Nomadic Difference
When you work with Nomadic Real Estate, you are working with a team that cares about you. We take our jobs very seriously, and work 24/7 so you can enjoy life rather than worrying about the ins and outs of paperwork, data collection, and property maintenance. 
As part of the Nomadic Difference, we promise to:
Always care about your property as if it was our own.

Handle your data effectively.

Market your property to the best of our ability so it always looks beautiful and well-presented.

Maintain a professional relationship between you and your tenants.
We promise to provide you with the tools to enjoy your investment, not worry about the numerous small details that go into real estate investing and maintenance. Our full- service team of Maryland property management professionals handle all your needs, armed with transparent communication and a devotion to seeing customers succeed.
Your Expert on Hyattsville Property Management
Don't wait any longer! If you have any questions about property management in Northern Virginia, or wish to learn more about all the services provided by Nomadic Real Estate, contact us today. We can't wait to speak with you about your property management goals!
Learn What Sets Nomadic Apart: