Living in Northern Virginia puts you in one of the country's most unique locations. The reason is that you're only minutes from D.C., one of the most densely populated regions in the nation, while remaining close to some wonderful outdoor activities you can access any time you wish.
Kayaking in Northern Virginia is particularly popular because the Potomac River makes it easy to explore up and down its shores, and there are lakes everywhere. You're sure to find some great spots to put your kayak in the water every time you head out, and many of these waterways pass historical sites along the way. 
You'll undoubtedly find some favorite kayaking locations as you get to know Northern Virginia better. This guide will take you through some of the lakes and rivers you won't want to miss if you're a kayaking enthusiast. 
8 Great Areas for Kayaking in Northern Virginia
Everyone's different when it comes to kayaking, as some people need a destination to reach, such as a historical site or beach, while others feel like the journey is the only destination they need. Kayaking in Northern Virginia provides both experiences, often on the same trip. Here's a look at some of the top places to take your kayak in the region:
1. Old Town Alexandria's Waterfront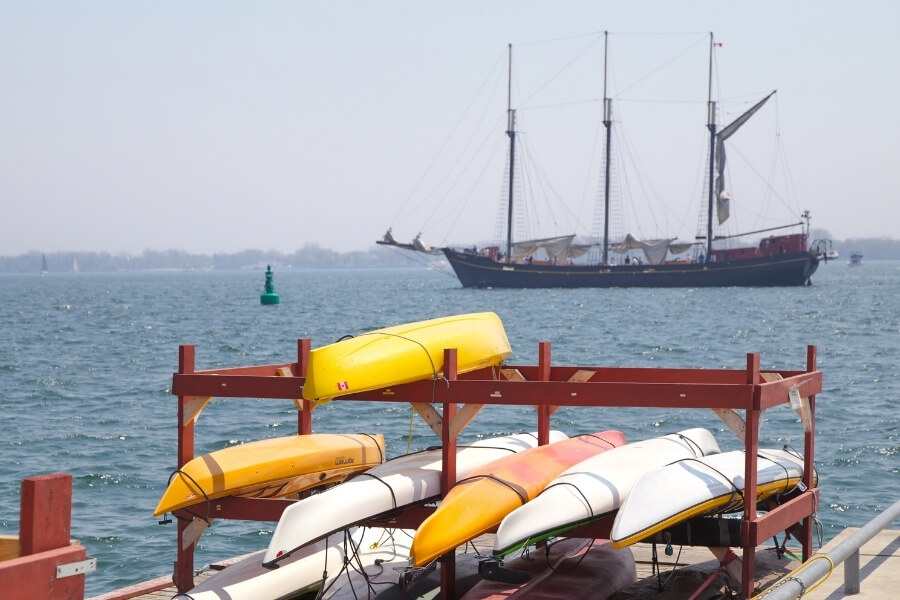 Perhaps the area's best-known spot to kayak is in the Potomac River in the area around Old Town Alexandria. This spot is excellent if you're looking to paddle in a central location because you can launch your boat from pretty much any park or parking lot in this part of town. It's also possible to kayak right up to some of Northern Virginia's most famous historical sites.
2. The Occoquan River Paddle Route 
You won't want to miss the long, peaceful paddle route in the Occoquan Reservoir when exploring Northern Virginia by kayak. You can start this 40-mile trek in multiple spots, including Sandy Run Regional Park and Fountainhead Regional Park, as both venues have parking and boat launches. This route will take you through dense forests, and you can even get off your boat and explore some hiking trails on foot as you travel.
3. Burke Lake Park
A lot is going on at Burke Lake Park, including a golf course, some playgrounds, multiple picnic areas, and a miniature train. Escaping all that bustle is easy, though, because the lake also offers some outstanding kayaking opportunities. You can launch your kayak from the boat ramp, marina, or any of the parking lots and escape to a secluded bay in the wilderness in a matter of minutes. 
4. Algonkian Regional Park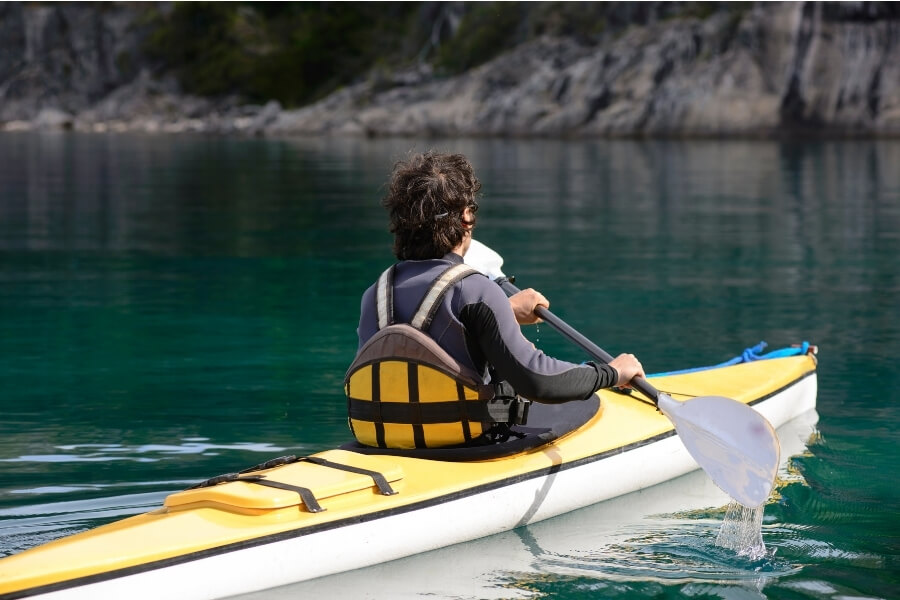 The Potomac River becomes far less busy once it winds northwest of Washington, D.C., and that's precisely where you'll find Algonkian Regional Park. This site as a whole is quite large, featuring a golf course, a waterpark, and multiple picnic shelters, and you'll also find hiking trails through the woods there. It's easy to put your kayak in the river from the boat launch near the main parking lot, and you can explore unpopulated Tenfoot Island, Sharpshin Island, and Van Deventer Island once you're out on the water.
5. Mason Neck State Park
Mason Neck State Park sits just outside the community of Lorton and is a well-known bald eagle habitat. You can also launch a kayak from this park when looking to explore Kanes Creek, Belmont Bay, or the Potomac River. The park feels secluded, even though it's just outside some major metropolitan areas, and there's a boat launch and parking lot on its west end that act as the perfect departure point for your kayak trip.
6. Lake Anna
Lake Anna sits in a secluded area between Richmond and D.C. that's part of a state park. The lake is long and narrow and features various creeks and bays, giving you more than enough places to explore as you paddle through the wilderness. There's a beach and campground in Lake Anna State Park that act as an excellent point to begin your paddling journey, but you'll find dozens of potential starting spots if you look hard enough.
7. Lake Accotink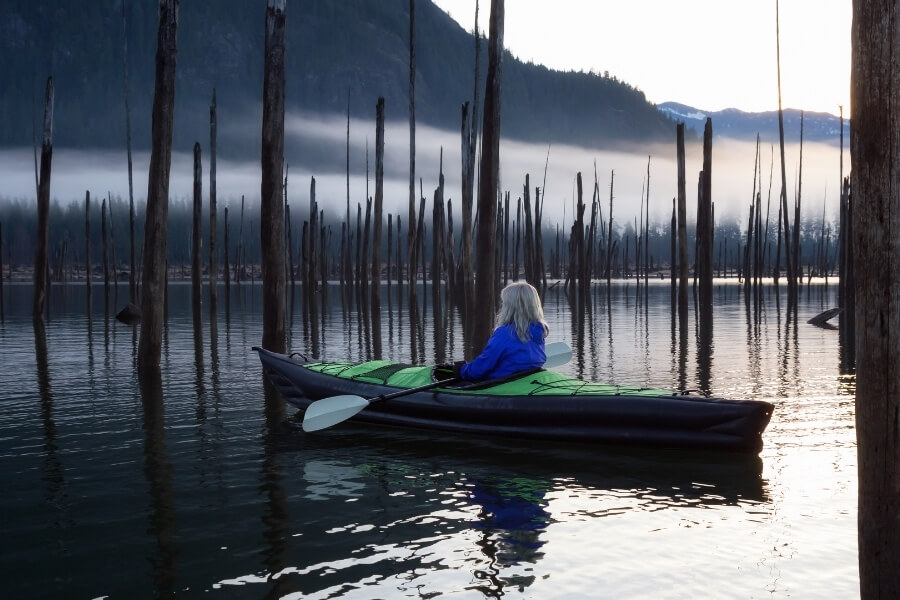 Lake Accotink might not be for the experienced paddler because of its small size, but the park offers a great spot for families to get on the water in their kayaks. This tiny lake also provides access to Accotink Creek, so you can venture up through a residential area in West Springfield, VA. The park is surrounded by forests, despite its central location, and you'll also find a beach, a mini-golf course, and a sizable parking lot at the venue.
8. Ball's Bluff Battlefield Regional Park 
Leesburg, Virginia, is home to Ball's Bluff Battlefield Regional Park, a Civil War historical site with guided tours and living history events. The park also features hiking trails and a boat launch, where you can start a paddle in the Potomac River near Harrison Island. This spot offers two different experiences, depending on which direction you travel: The Maryland side of Harrison Island is full of farmland, while the Virginia side is pure wilderness as you head south.
Kayaking in Northern Virginia can be as straightforward or as challenging as you wish. Some spots are secluded, while others are busy, so you can select where you head based on how you feel that day.
Get Expert Help With Northern Virginia Real Estate
Northern Virginia is full of outstanding outdoor activities that will ensure you're happy, healthy, and active when living here. Kayaking is a popular pastime because of these waterways, and you'll find countless other activities to keep you busy as well. 
Nomadic Real Estate can assist as you lease or rent a home in Northern Virginia or the rest of the Metro D.C. area. We also offer property management services if you're looking to rent out your house in the region. Contact our team today for help with any of your real estate needs.