Thinking of buying or selling?
Nomadic handles real estate sales through our brokerage company, Explore.
Through Nomadic's network of 1,000+ landlords and 4,000+ tenants, we help connect buyers and sellers for lightning-fast deals.
Get a free sales analysis from our Co-Founder:

How is Explore different from other real estate agencies?
Explore clients get access to the exclusive network, technology, and private market data of Nomadic Real Estate. We started Explore with the goal of making real estate transactions faster, easier, and more enjoyable for both the buyer and seller. For clients who are selling, we can market their listing directly to our network. For clients who are buying, we can help source off-market deals from within Nomadic's network. Combined with our fun and engaging open house events, this is a new real estate sales experience.
We have built a large network of 500+ investors who are actively seeking new investment properties to add to their portfolios. We can broadcast your listing directly to our private investor network, which often results in lightning-fast closes.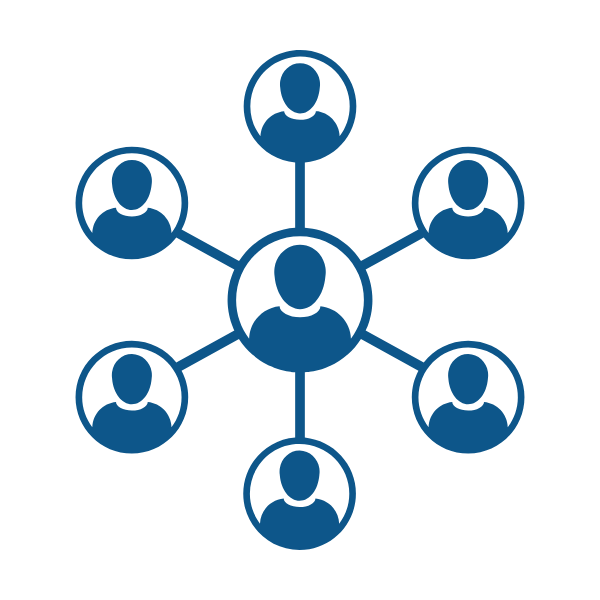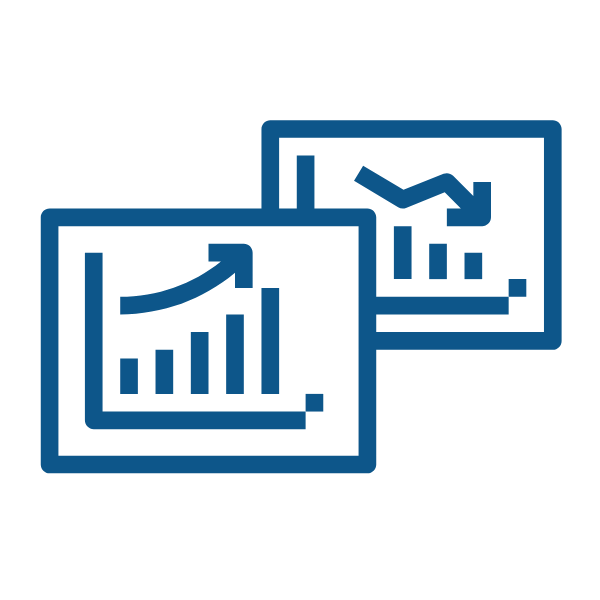 Nomadic and Explore work in harmony to add value for our clients throughout every stage of the property's lifecycle. Our clients don't need to rely on rules of thumb to guide their investment decisions. We use real-life portfolio data to craft sophisticated action plans for our clients.
Nomadic has over 1,000 landlords and 4,000 tenants within our network (plus over 15,000 previous tenants on our newsletter). We'll broadcast your listing to our entire network on Day 1. And for buyers within Nomadic's network, this means you're getting early access to listings before they are available to the broader market.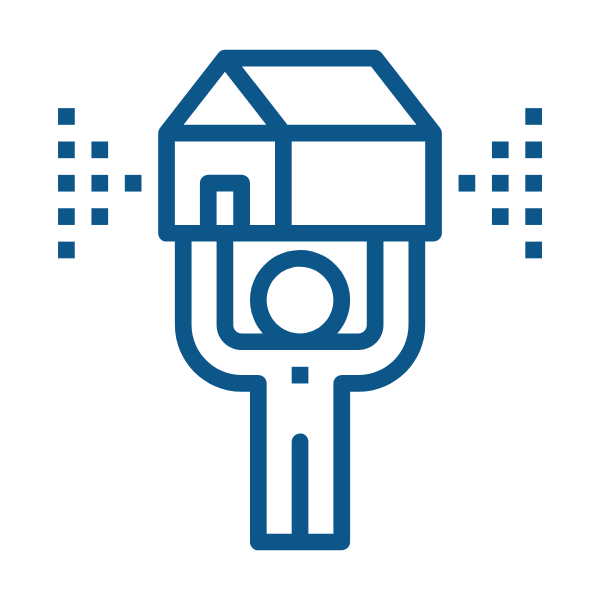 Feedback from our brokerage clients:
"We thought Selling a home remotely would be near impossible and at the worst incredibly stressful. Explore was tremendous from Day 1, they constructed a stunning ad profile, orchestrated a terrific marketing campaign, hosted multiple Open Houses with live events tying in the neighborhood and coordinated offer review, contract drafting, contingency management and closing electronically and in the most transparent manner. This is a fantastically run sales team, industry leader and we highly recommend them."
"As the son of a diplomat and later as an officer in the US Army I have relocated countless times in and out of the DC area and dealt with numerous Real Estate agencies over the years. I can unequivocally state that Joseph Rieling from Explore is THE very best, most professional, most competent and most trustworthy Real Estate agency that I have ever worked with in all my years. From the initial contact to the final settlement and several unforeseen bumps along the way Explore handled every aspect of the journey with class and competence above and beyond all my expectations. The sale or purchase of one's home can be an emotionally charged undertaking. For total peace of mind in this endeavor Explore has my highest recommendation."
"

The Explore team, and especially Frank D'Angelo, was uniquely responsive to us and effective in getting our condo co-op sold quickly. Recognizing that we had a very special property, Explore created an experience for our two open houses on our first and only weekend of sales. Our open house featured food and drink from local neighborhood purveyors. Live music helped complete the party scene. Because Explore worked with us to create a realistic listing price, the result of everything was that we had multiple competitive offers to choose from. Explore delivered on all commitments and our results exceeded our expectations. We would not hesitate to use Explore in a future transaction in their key areas of influence.

"
"Our experience with Explore Real Estate was phenomenal! Frank, our agent, went above and beyond to do whatever it took to get us the home we wanted. He was literally available and responsive 24/7 - there was never an issue that was not resolved within 1 day, if not within a few hours. As first time home buyers, my husband and I had a LOT of questions. Frank was fantastic at explaining everything in easily understandable terms. Aside from being a great agent, Frank was a great guy to get to know! He was kind and sincere, and we could really tell that he wanted the best for us - not just for the sale, but to see us happy! We would absolutely refer our friends and family to Explore - especially Frank!"
- Laura Brott
"This is a great boutique real estate firm, perfect for those, like us, who benefit from a highly personal touch on new and major experiences like buying your first home. Frank D'Angelo was honest, sincere, and responsive to our requests and our many, many questions. His referrals for things like home insurance companies and inspection firms were spot on. It was clear that Frank treats his broad network of contacts like he does his clients: with integrity, understanding, and heart. Frank will go out of his way to ensure your confidence with the process of home buying, and your happiness in securing your new home. If you're in the market, call him. You will be glad you did. Thanks Frank!"
- Dale Tash
"We are very grateful to Nomadic Explore, and specifically to Frank D'Angelo, for his consistently high level of service, enthusiasm, and energy. We worked with Nomadic and Frank, both on the buying and selling side, and were very pleased with the outcomes. Throughout all of our dealings, Frank exhibited commendable dedication, creativity, flexibility, and responsiveness. As overseas clients, we were especially impressed with Frank's responsiveness to our questions at literally all hours. On more than one occasion we wondered when he sleeps! Frank provided video tours and personalized write-ups of properties, always bearing in mind our criteria. We would certainly recommend Frank and the Nomadic team to expats who are looking to buy or sell property."
- Michael Apicelli
"I've worked with Nomadic (Explore) for a while. They were the property managers for my home and I decided they were best prepared to market my house when it was time for me to sell. Frank D'Angelo was the agent assigned me and he was very attentive to my needs. Working together we were able to go from list to close in a month. I was very happy with my experience. Would definitely recommend Frank and Explore."
- Austin Hawk
Our Approach to Selling a Home
A fresh approach for a tired industry.
Most real estate transactions have a palpable and chaotic stress level filled with uncertainty, angst and roughly 9 different parties involved (all with different agendas). Sound familiar?
Selling a home does not need to be a stressful and chaotic experience. In fact, it can actually be fun and still provide better results than the traditional model.
We founded Explore with the goal of changing the real estate sales experience. So far, the results have been amazing: on average our homes are under contract within 3 days for 6% above asking.
Our approach centers around making a personal and emotional connection with the buyer:
Step 1: Connecting with buyers directly within our network
Our first step is to connect with buyers directly within our network of over 5,000 landlords, tenants, and investors. When we already have a relationship with the buyer, it helps keep the process moving quickly and offers a massive stress reduction for everyone involved.
Step 2: Telling the story of your home with powerful marketing material
Your listing will get the red carpet treatment to showcase it as a truly special home. Our in-house production team will create a stunning Matterport virtual tour and 3D renderings, detailed schematic floor plans, a professional video presentation, and an expertly-staged photo gallery.
Step 3: Hosting our one-of-a-kind Open House Events
We have reinvented the open house concept to capture the spirit of the home and community and connect with buyers in a whole new way. Our open houses involve pillars of the community (your favorite local cafe, wine tasting shop, local musicians, and more), and give buyers an experience they want to recreate with their friends and family for years to come.
Our Approach to Helping Buyers
Early access to listings, and incredibly passionate service.
Buying a property is one of the biggest financial decisions a person can make, and the hyper-competitive DC Area real estate market certainly does not make it any easier.
Washington DC is one of the most competitive real estate markets in the country, with buyers competing against cash offers and bidding wars. 
We help buyers get ahead of the competition with early access to listings before the general public. Through our network at Nomadic Real Estate, we can take your search criteria and make offers on off-market properties.
We leverage our network to find the best deals:
Step 1: Completing a deep dive on your search criteria
As far as buyer-agency relationships go, knowledge is power. We go beyond the standard "what's your budget, what neighborhood do you like?" type of questions and drill down into your specific preferences and financial goals. We strive to get the full picture upfront and ask questions that buyers don't usually think of, so we can hit the ground running and hunt down the perfect property for you.
Step 2: Getting documentation prepared for a fast close
In a competitive environment like DC, we have a few tricks up our sleeve to help encourage offer acceptance and faster closes. We'll help you build up your "buyer resume" upfront, so when we find a property that fits your needs, the seller will be motivated to accept your offer without hesitation.
Step 3: Hunting down the perfect deal
We'll start by broadcasting a notice to our landlord clients (who own properties that fit your criteria), to inform them that we have a potential buyer interested in their off-market property. You'll also get a stream of on-market listings presented to you each week, as we narrow down our search for the perfect property.
Step 4: Introducing you to the best lenders and vendors for your situation.
Whether you're a seasoned investor or a first-time homebuyer, we'll introduce you to the right people for each part of the transaction. This includes specialized lenders, inspectors, contractors, and title companies to take the guesswork out of each step.
Step 5: A consultative approach to making a winning offer
Once you're ready to make an offer on a property, we'll leverage market data to craft a strategy for a winning offer. Based on activity for similar properties in that submarket, we'll advise you on which contingencies to waive and how much to offer during the first round of negotiations. A one-size-fits-all approach does not cut it, so we'll analyze your specific situation and optimize your offer.
A message from Explore's founder:
The Explore Experience is centered around bringing a property to life through its story, character, and spirit to make a more deeply-rooted connection between Buyer and Seller. 
Explore is a boutique family-owned real estate sales agency that focuses on high-end sales listings.  Whereas we do offer all the traditional advertising channels, we take pride in re-imagining the process to help the Buyer visualize themselves in the home for years to come. 
Imagine a standard Open House, a buyer arrives, walks through a staged home, takes a brochure and exits to the next home.  With Explore, we took aim at a new way. 
Now imagine the Buyer walks in and is greeted with wine tastings from a local merchant down the street, grabs food along the way from a local BBQ favorite,  reads about new businesses and developments entering the local neighborhood, previews the story of the home, walks out to the backyard to grilling and live music and leaves with a mason jar of snacks and a label dating when they visited. 
That buyer has made a deeper emotional connection to the home and can better visualize themselves building memories for years to come. 
This is just one example of how we approach real estate sales and we hope you give us an opportunity to share more.  The Explore Experience has arrived.