DC Property Management. The Smart Way.
No hidden fees, just peace of mind.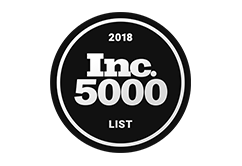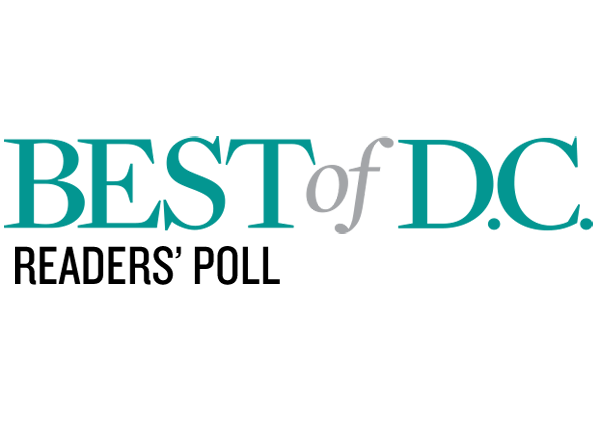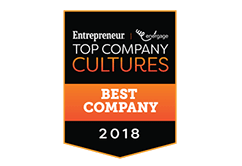 Turn your rental property into a fortress of financial security.
Our experience in the DC Area market gives our clients a special advantage.
Since 2005, we've helped thousands of landlords throughout Washington DC, Maryland, and Northern Virginia.
Our Property Management Services are backed by some powerful guarantees:
Pay For Results Guarantee
Pay us only after you get results. You don't pay us a dime until your property gets rented. We don't charge any upfront fees or marketing deposits. In other words, we don't get paid until you get paid.
Rented in 30 Days Guarantee
We'll present a qualified rental application to you within 30 days. If we don't get you a high-quality applicant in 30 days or less once the home is market-ready, you'll get a free month of management!
We promise true 24/7 responsiveness to our clients and their tenants. We will never charge extra fees to your tenants for our 24/7 emergency service, and we will always be staffed 7 days a week in our downtown DC office.
We don't lock our clients into long-term contracts. Once a tenant is in place, if you decide at any time that you're not thrilled with our service, you can cancel our contract with 30 day notice and zero penalties or cancelation fees.
Property management can make or break your investment.
Having the right partner makes all the difference.
Want to learn more? Get a response in minutes!
Whether you'd like a free market analysis or simply want to learn more about our property management and leasing services, please reach out and we'll respond within 20 minutes.
We promise not to spam you or share your information with anyone.
Managing a rental property is a lot of work.
Our property managers handle all of the legwork for you:
As a landlord, you need the right team in your corner.
Founded in 2005, our Washington DC property management company has helped thousands of landlords achieve peace of mind and a higher rate of return on their investments.
Our family business is staffed with 35 full time professionals in our downtown DC office, and we provide leasing and property management services in Washington DC, Maryland, and Northern Virginia.
Our goal is to deliver you the best client experience in the industry, combining old-fashioned hard work with the best technology to drive results for our clients.
True 24/7 service is critical for the success of a rental property. Our property management team works seven days a week. When you partner with Nomadic, we'll take your rental property to the next level.
Peace of mind, hard work, strong communication, and transparency are the core values upon which Nomadic was founded. Our clients' happiness is our ultimate goal, and we work tirelessly to deliver the best experience in the industry.
Our streamlined property management process makes things easy for landlords:
Rental Property Onboarding

We set you up for success from the start:

Completing an initial walkthrough at your property
Market research to determine the most effective rental rate
Taking care of all necessary paperwork!
Full document audit and setup within our client portal
Getting to know of all the charming quirks of your home
Scheduling our in-house photographer to capture beautiful photos of your property, and arranging for virtual tour creation, floorplans, and 3D renderings to enhance the listing.

Powerful Leasing & Tenant Screening Platform

We get your home leased quickly to high-quality tenants:

Marketing your property across numerous digital channels
Managing all inquiries from prospective renters
Conducting showings up to 7 days a week
Negotiating details of lease terms with prospective tenants
Collecting online rental applications, including thorough background and credit checks to secure the perfect tenant 
Drafting and executing all leases with e-signatures

Strategic Turnover Services

We ensure smooth transitions between occupants:

Move-in inspections with detailed photos and comprehensive checklists to ensure every detail is captured in high resolution
Sourcing competitive repair and renovation quotes from our vendor network, to keep your property in excellent condition and ensure you get the most bang for your buck.
Presenting quotes to you for approval along with strategic value-add insights, before proceeding with any turnover repair work.
Upon approval, we'll oversee the completion of all approved line item repairs and property improvements with our vetted vendors.
Personalized move-in process to welcome tenants into their new home and provide education about the property, so we can get off on the right foot from Day 1. 

Affordable Property Management & Maintenance

We preserve the value of your home and keep your tenants happy:

Maintaining a positive day-to-day relationship with your tenants
Managing all 24/7 emergency issues
Managing all non-emergency work orders and preventative maintenance through our online portal, with real-time notifications to the owner every time a work request is received
Negotiate all lease renewal terms with your approval, and keep your tenants in place for a long time
Keeping your property in compliance with all local laws and regulations, including licensing inspections and filing.
Leverage our network of reliable vendors who have a 15 year relationship with Nomadic Real Estate and provide discounts to Nomadic clients
True turnkey, full-service property management services all year round throughout Washington DC, Maryland, and Virginia

Effortless Rent Collection & Owner Distributions

We handle all property accounting, including:

Rent collection from tenants via ACH Direct Debit, for maximum consistency
Automatic Rent Deposits into your bank account every month
Full service security deposit management to keep your property in compliance with the law, including interest bearing escrow and detailed itemization upon move-out.
Providing our clients with 24/7 access to our custom online portal with detailed financial data, including: all repair costs, leasing and management fees, and real-time Profit and Loss Statements.
Ready to join thousands of successful landlords?
Frequently Asked Questions
Our service fee includes a monthly charge of 8% of rent taken and a one time tenant locator fee, unless tenants are already provided. The cost of home repairs are not included in the monthly property management fee. If your property stands vacant, we do not charge a fee.
The rent is automatically deducted from tenants' accounts the first of every month, and clients receive rent credit to their bank account on the third business day. The auto debit and credit system streamlines this process for complete peace of mind. 
We highly recommend using our network of vendors and contractors, however, we can continue to use any preferred service provider you may have. We have over a decade's relationship with top vendors across D.C. that provide the highest level of work for the most cost-effective rates.
We provide monthly and year end statements to all of our clients on our easy to use client portal. Our DC property management company accounting staff is always available to prepare any additional documents upon request. 
If this is your first time leasing your home, we strongly recommend you contact your insurance provider to ensure there is not any additional coverage you may need when your home is no longer your primary residence. 
We never require an escrow from our clients. For any pre-approved repairs to your home, we pay for the costs up front. We then invoice these costs and debit them from rent collected at a later date. This way, our homeowners never have to go out of pocket, they simply need to approve the repairs. Our auto debit system will take care of the rest.