Your Guide to Understanding a Modified Gross Lease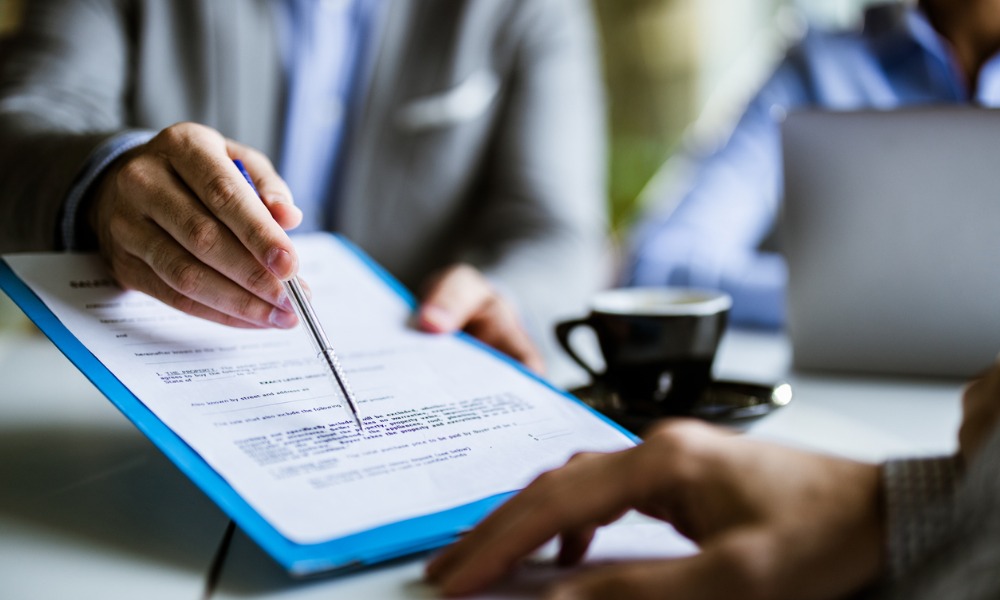 Any lease you sign as you move your business into a new commercial property will be full of terms and conditions you'll have to remember. It makes sense because landlords are trying to get the best deal possible for themselves, while your company wants a fair rate and stipulations you can live with long-term.
There's a good chance you'll encounter a modified gross lease at some point in your career if you're leasing much commercial real estate. This format is popular with landlords because it passes some expenses onto tenants. The idea is that the landlord remains responsible for some costs concerning the upkeep and operation of the building, while tenants will pay for others.
The exact makeup of the lease document can vary significantly because different landlords will have different requests. Other potential lease options include a gross lease, where the landlord pays for everything, and a net lease, where all property expenses go through the tenant.
These agreements can be beneficial for both tenants and landlords because they don't put the entire burden on either party. This guide will take you through some things to keep in mind as you negotiate your modified gross lease. 
Situations That Call for a Modified Gross Lease
Modified gross leases are common, but they're usually only applicable in specific environments. You'll generally find these lease agreements when sharing a building with other tenants because the landlord can split the expenses between all the renters. Here are some examples:
Multiunit Retail Properties
Strip malls and other multiunit retail buildings can have many variables that come into play. A modified gross lease might ask tenants to compensate for things like parking lot maintenance, garbage collection, insurance, or utilities. You'll probably pay a percentage of the overall costs based on the number of tenants or the size of your unit.
Office Buildings 
You could end up signing a modified gross lease when renting offices inside a larger building. These buildings often have multiple businesses running out of them and require maintenance on elevators, hallways, and entryways. The building might also operate using a single boiler or electrical system, so sharing the cost between companies makes a lot of sense. 
Commercial Property With Common Areas
Any commercial property with common areas could include a modified gross lease. A shopping mall, for example, requires a lot of maintenance to the concourse, but no one is renting that space. Offsetting some of these expenses will be a priority for the landlord.
You can expect your landlord to present a modified gross lease in many of those situations because there are so many shared expenses. Keep in mind that you should always do some calculations to ensure your share of these expenses matches your property usage. 
5 Things You Should Know About a Modified Gross Lease
Is a modified gross lease a good thing or a bad thing? It depends because there are pros and cons to this approach. Learning where this lease format can benefit you and where it might cause issues is vital as you develop a negotiating strategy. 
1. You'll Have Less Control 
One negative you'll find with a modified gross lease is that you won't have as much control over the property as a whole. Your landlord might pay for building maintenance, for example, but there's no guarantee the upkeep will meet the same standards you'd put in place if your company were paying for it. It might help to negotiate some minimum requirements the property must retain before signing any documents.
2. Costs Can Fluctuate 
A modified gross lease can limit cost certainty because expenses could fluctuate year-over-year or even month-to-month. Businesses responsible for heating costs, for instance, will have to pay more whenever natural gas or electricity rates increase. Your business could also end up on the hook for significant maintenance expenses if the building requires a complete makeover or incurs damage that insurance doesn't cover.
3. You Can Save Money
It's possible to save money through a modified gross lease, although it will likely depend on the type of building you're renting. Businesses that are responsible for their own utilities, for example, can implement strategies to decrease their usage that they might not incorporate if the landlord was paying for them. You can take greater control of your budget when you handle these expenses yourself.
4. Less Responsibility
Your business won't be responsible for every obligation in the building it rents with a modified gross lease. The landlord will take some of this responsibility, such as maintenance costs or hiring contractors, leaving less work on your plate. Many corporate clients prefer this type of lease because it eliminates some workload for managers and puts it on the landlord.
5. It's Negotiable 
You can always negotiate your modified gross lease, including stipulations that are critical for your company. There will be situations where you don't find your landlord's initial offering overly agreeable, but you can gain concessions if you do a good job of negotiating. It's sometimes advisable to seek the services of a concessions acquisition expert to assist through this part of the process. 
The great thing about a modified gross lease is that you can make adjustments as you negotiate with your landlord. This strategy could result in a lease that provides multiple benefits for your company moving forward. 
Get Expert Tenant Representation Services in the Metro D.C. Area
Negotiating a lease can be challenging because there are so many variables to consider. Nomadic Real Estate has a team of real estate professionals skilled in leasing, sales and property management in the Greater D.C. area.
We are the answer for property owners looking for a responsible team to take care of their homes and investment. Contact one of our real estate pros today to discuss your property management needs.