Generating a stream of passive income is one of the best ways to reach financial freedom. Real estate, in particular, is a reliable method to do so.
Put simply, purchasing a rental property and then renting it out to tenants will often provide you with more than enough money to pay the property's mortgage. But, buying a rental property isn't always as easy as it seems.
Not sure where to start? Don't worry, we've got you covered.
Let's take a look at everything you need to know before buying a rental property.
1. Income Potential
The first thing you'll need to consider before investing in a rental property is how much income it has the potential to provide. As you may expect, a property that fails to bring in a notable amount of money will not only become a financial detriment, but it could also prevent you from investing in another property.
Fortunately, there's a widely-accepted guideline known as the 1% Rule that will help you make your decision.
This states that the monthly income you receive from your tenants who rent your property should be equal to or greater than 1% of the property's total value. For example, a home that is worth $200,000 should bring in at least $2,000 per month in rental income.
There are certain circumstances, though, where you may not need that much money. This can depend on factors like your down payment, financing options, etc.
It's important, though, to ensure that your monthly income more than covers your mortgage payment so that you have a bit of financial padding if there's ever a lapse between tenants.
2. Location
This is another attribute that you should highly emphasize when searching for rental property. In fact, this characteristic in itself will play a large role in both the cost of the property and how easy it is for you to find tenants.
The property's location also includes more than the geographic area. Some of these aspects include:
Proximity to quality schools, public transportation, etc.
Proximity to places of commerce or recreation (malls, parks, nightlife).
How attractive the neighborhood is for tenents (aesthetic, safety)
It's worth noting, though, that a lower-quality home on the outskirts of a neglected neighborhood will likely have little variation in cost when compared to other homes in that same neighborhood.
From here, you could invest a bit of money into renovations to make it a much more attractive option for future renters, even if it costs money upfront.
Keep in mind that even a low-quality house may still come at a high price if it's in an area close to a state university, music venue, etc.
3. Who Is Your Ideal Tenant?
The type of property you'll have the easiest time working with will depend highly on what type of tenant you're looking for. Additionally, the ideal tenant for you will also be influenced by your total budget.
Students, for example, will often look for a small home or apartment that's already furnished. Since their stay is only temporary, the overall quality of the property will matter less to them.
Families, on the other hand, often already have their own furniture and will be keeping an eye out for certain amenities. The quality of the home will also play a much larger role since the average family will likely stay in one house for years at a time.
As previously mentioned, your ideal tenant will depend on how much money you're willing to spend. If you can successfully finance an expensive home in a nice neighborhood, families are your ideal option.
Smaller homes (or apartments) are better suited to students, single tenants, etc. since these areas will see a high amount of traffic, it's not unreasonable to keep personalization (painting, renovations, etc.) to a minimum to avoid unnecessary work in between tenants.
So, make sure to keep factors like these in mind when searching for your rental property to ensure that you find one that's right for you.
4. Associated Expenses
Unfortunately, a property's listed price isn't the amount you'll end up paying. Property taxes, insurance, and homeowners' association fees are common costs that owners of rental properties incur.
Additionally, you'll also need to factor in things like maintenance and interest on your financing. These last two, in particular, are vital to consider when coming up with your '1%' that you need to receive in rent payments each month.
In general, large homes will have higher fees in each of these categories. This is especially true for maintenance, which can prove to be a significant annual cost on larger homes.
While a home inspection is an added expense when purchasing a property, you'll want to prioritize conducting a thorough one in your budget. Otherwise, you may find down the road that overlooked problems have developed into expensive issues that could possibly damage the home (such as faulty wiring).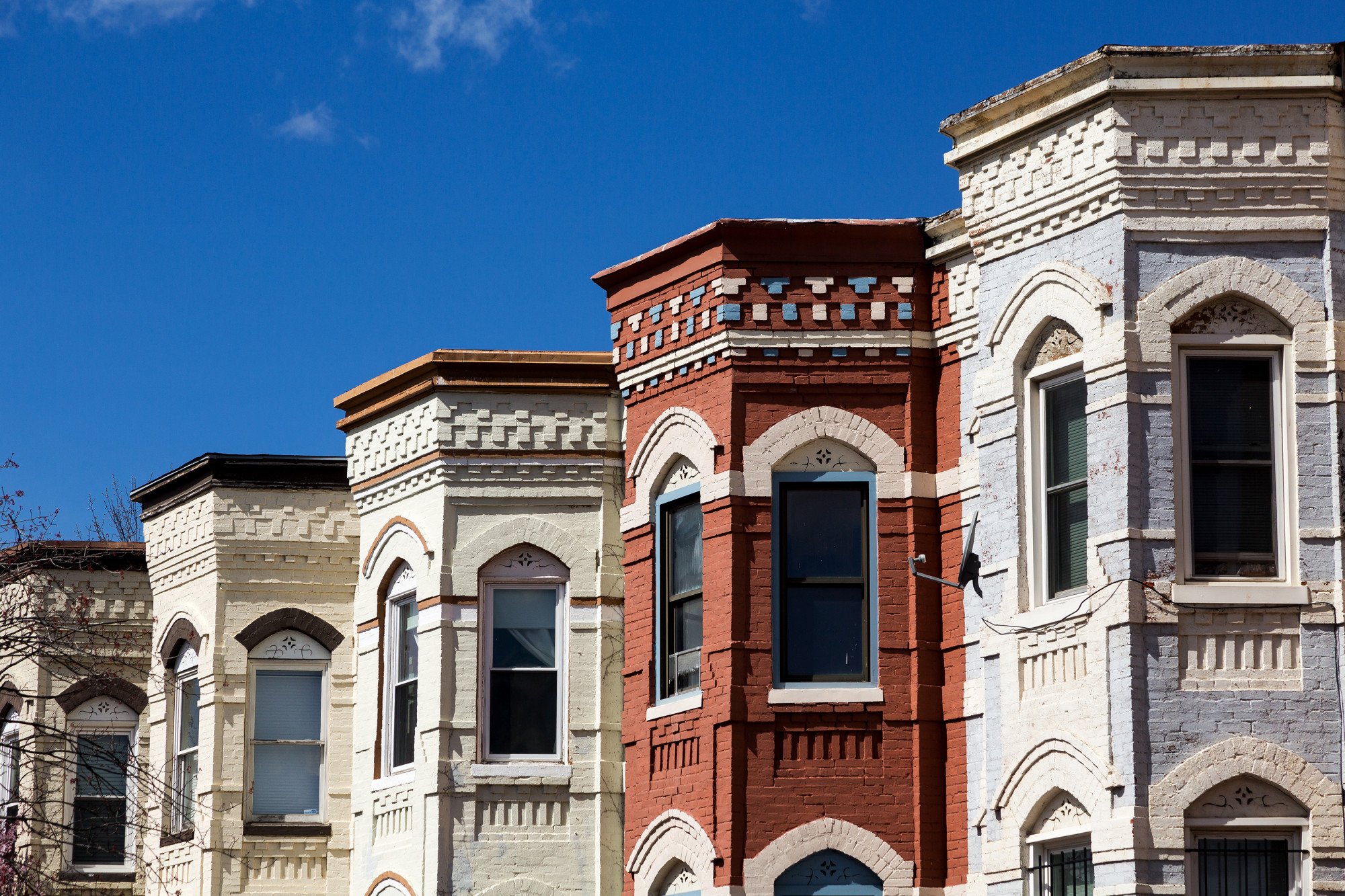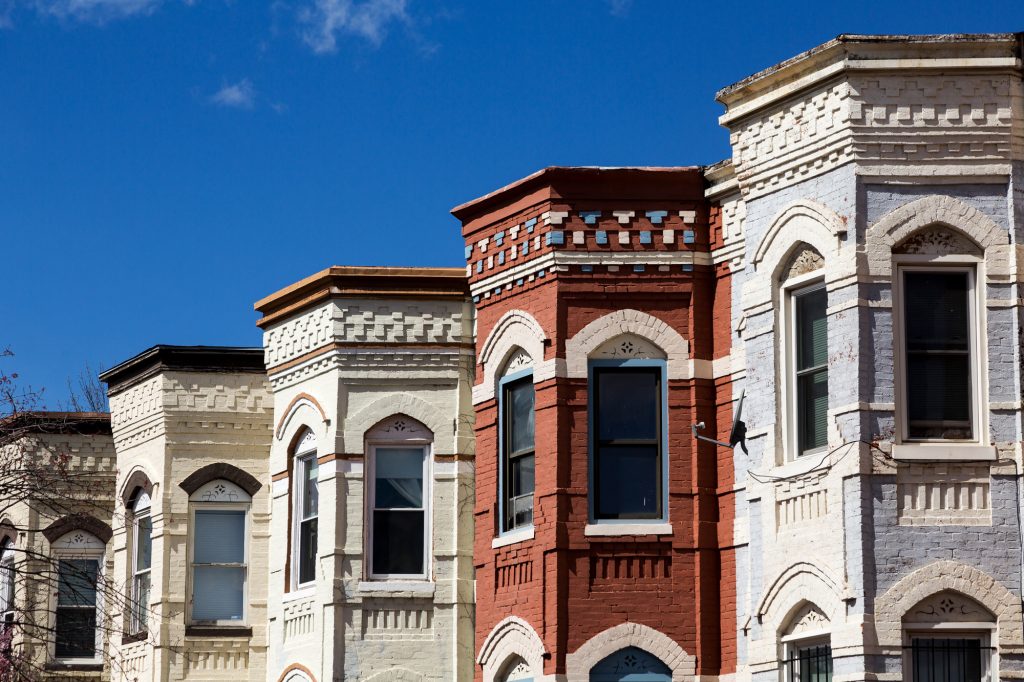 5. Plan For Contingencies 
There may be periods of time when you don't have anyone renting your property, leaving you stuck with the mortgage bill. If you're primarily renting to students in a college town, there's a high chance of this happening during the summer months since there are far fewer students taking summer classes on campus.
You may also find yourself being responsible for expensive repairs to the property, which can often prove to be a large financial setback. Additionally, you may even need to evict your tenants at some point (which can also cost a significant amount of money).
In general, it's best to keep at least two months' worth of rental expenses available so that the financial impact of having a vacant property for a short period of time isn't particularly crippling.
6. How Will You Manage The Property?
When people consider buying rental properties, they're often only focused on a handful of factors— monthly income from tenants, extra costs, etc. It's not uncommon for owners to overlook how the property will be managed and who will be the one doing it.
In a perfect world, we'd be able to leave our tenants alone and they'd pay rent on time each month without ever behaving in an undesirable way. Unfortunately, this isn't how things work in reality.
You'll need to put forth a significant amount of effort when it comes to keeping track of your rental property. This often means things like answering phone calls late at night during emergencies, making short-term repairs, etc.
If you don't have the time or energy to manage your rental property on your own, you'll need to budget for hiring a property manager. A property management company often takes a percentage of the month's rent, so there likely won't be a fixed cost.
They may also charge for services such as supervising maintenance workers.
For some owners, this isn't an issue. For others, they may not be fond of paying a significant portion of their monthly rental income to someone else, especially if the home is worth $400,000-$500,000+.
It's important to note, though, that a reputable property management company is well worth the expense due to the peace of mind it will provide you. 
7. Keep an Eye out for Homes With Outdoor Space
Having a large deck, patio, or backyard is an attribute of a property that renters will often prioritize. This is especially true if the surrounding neighborhood is relatively cramped, or if the outdoor space comes with a view. 
Areas with warmer climates will often have more people wanting to spend time outdoors on the property they're renting, but this doesn't mean that outdoor space isn't valuable for northern regions, too.
For example, a large deck with a stone fire pit is a perfect way to keep warm while having company over during the colder months. It will also give them space to personalize without having to make significant changes to the property.
8. Vacation Rental
Areas with warmer climate, those near tourist attractions, or regions where people love to vacation (such as somewhere near the ocean) are great places to look for a rental property.
Although you may be able to rent properties in vacation regions for only part of the year, you can likely charge much more in rent each month. Tenants will likely expect this, anyway, since those who rent vacation properties understand that short occupancy is a liability for the owner.
If you plan on purchasing a property (especially a house or a condo) in a location where people travel to, consider marketing your property as a vacation home. This will open the door to a whole new range of tenants you may have not previously considered.
9. Look for Rent-Ready Property
Unless you're experienced in doing renovations yourself or have trustworthy contacts you can call, fixing up a house likely isn't as easy as you may think. Not only will it cost thousands of dollars, but it will also delay how soon you can rent it out to tenants.
For example, if your renovations take a few months, you'll also be paying the property's mortgage for that period with your own finances. Many people overlook this cost when calculating how much money they'll spend on new flooring, insulation, etc.
So, it's best to search for properties that are more or less able to be moved into. Aside from minor fixes, a solid rental property won't need any changes or further investment, allowing you to get tenants moved in as soon as possible.
10. You Need an Airtight Lease
Unfortunately, many people who attempt to purchase and rent out a property on their own aren't familiar with what a rental agreement should include.
This could lead to legal complications in the future, or even to the tenants taking advantage of a loophole in the documents you've provided. Although it will be another cost to consider to have a lawyer look over the document, it's well worth the security of knowing your lease includes everything it should.
In addition to things like rent, whether or not pets are allowed, etc., your lease should also mention:
Any cleaning the tenants are required to complete upon moveout
How early lease termination is handled
When to call and when not to call regarding repairs/emergencies
The more you establish in your lease, the better you'll be able to predict the behavior of your tenants. 
11. Can You Recognize a Bad Tenant?
Screening your potential tenants is one of the most important responsibilities you'll have when it comes to renting your property out.
In general, you'll want to verify their income/previous addresses, run a criminal background check, and research their previous eviction history. If anything concerning arises during your screening, it's wise to move onto the next applicant.
While not all tenants with previous criminal convictions will be an issue (some will likely be great renters), you're rolling the dice on them compared to someone with a clean record.
At the end of the day, it's your decision who you rent to, but a bad tenant can significantly damage your ROI from your rental property and deliver a powerful blow to your finances.
Knowing What to Consider Before Buying a Rental Property Can Seem Difficult
But it doesn't have to be.
With the above information you need to know before buying a rental property in mind, you'll be well on your way to making sure that you make the right decision when shopping. 
Want to learn more about how we can help? Feel free to get in touch with us today to see what we can do.