According to IBISWorld, the average industry growth of property management from 2015 to 2020 was 2.7%—and its market size is $88 billion. If you're thinking of getting into this industry, then you know how much money there is to be made. This is whether you're renting out apartment buildings or multi-family homes.
If you're looking to manage a multi-family home, then you may have many questions about investing in this business endeavor. You might be asking yourself:
"What is a multi-family home, exactly?"
"How do I manage a multi-family home?"
If you have all these questions, you might be on the fence about buying a multi-family home that you rent out to tenants. It can be frustrating to figure out whether it's a better investment to buy a multi-family home or another type of rental investment.
That's why we've created this guide. By having the information you need on multi-family homes, you can decide if investing in one is the right choice for you. Read on to learn more.
What Is a Multi-Family Home?
The first thing we should do is answer the question, "What does a multi-family home mean?" Depending on your experience as a landlord, knowing this information will let you know if this type of investment is right for you. Basically, a multi-family home is a building in which more than one family lives.
There are different types of multi-family homes. One of the most common forms is a duplex, which is when a building is split into two different homes for families. Multi-family home buildings can also include three homes or four.
If a residential building commercial includes more than four homes, then it no longer counts as a multi-family home. Instead, they are commercial properties.
Want to find out what your home is worth?
Get an instant market report sent straight to your inbox in seconds.
The Mortgage Type Can Vary
When you're a landlord of a multi-family home, the mortgage you get can vary. If you choose to live in one of the home or apartment units, then you're one of the residents.
The mortgage for this is different than if you live elsewhere and rent out the multi-family home to tenants who aren't you. If you choose to do this, then you're an investor instead of a tenant.
The investment type of mortgage is different. How do you choose? It depends on if you're looking to invest or if you want a home and to also make money.
When you review the pros and cons of managing a multi-family home later in this guide, you can get an idea of which mortgage option you want to choose.
Multi-Family Home as Opposed to Single-Family Home
When thinking about a multi-family home as an investment opportunity, you should know how it's different from a single-family home. If you've ever rented out a single-family home, you know you can rent out different parts of it or the entire home to a family.
With a multi-family home, on the other hand, each unit acts is like its own home, even though it's part of a larger building.
The unit will have its own home address, a separate entrance, and the features of any home not shared with other units, such as a kitchen and bathroom.
However, families living in multi-family homes won't have the same amount of privacy as they would in a single-family home, since these homes will be sharing walls and communal areas such as a garden or deck area.
You'll also want to keep in mind that some multi-family homes were once single-family homes. When you purchase your property, you may have to make some updates for this reason.
Who Rents Out Multi-Family Homes?
If you think you might be interested in investing in a multi-family home for rent, then you likely want to know some information about the potential tenants who would be living there. Usually, these are families of lower-income who want to slowly build out toward owning a home of their own.
These will be hard-working people who want to have a good reference at the end of their time renting from you. So, you can be assured that they will be relatively good tenants. If you're afraid of having tenants who won't pay their rent, find multi-family homes in neighborhoods where tenants are usually reliable.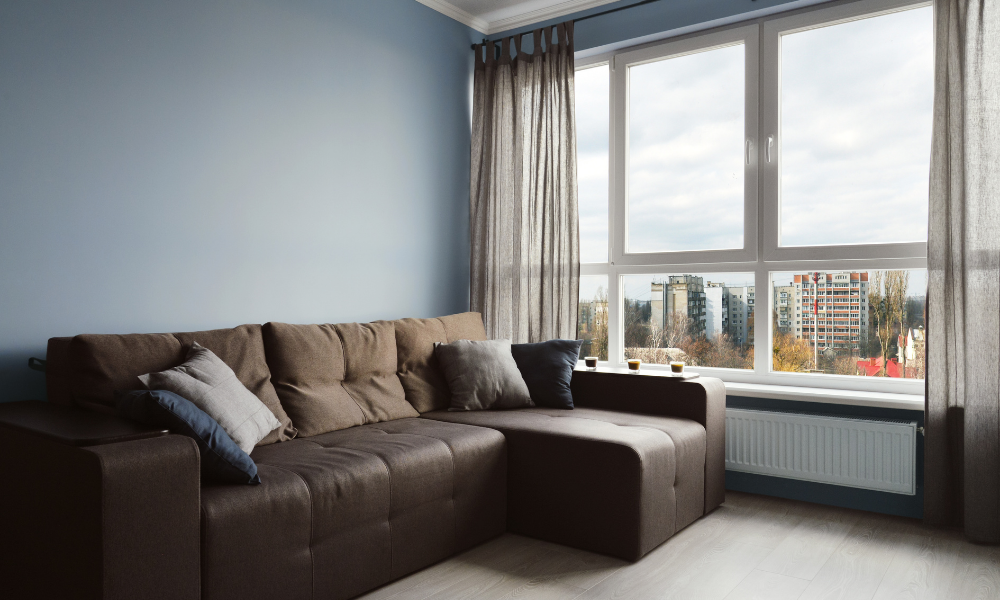 The Pros
Now that we've given you a little background on what multi-family homes are, how they're different from single-family homes, and who the usual tenants are, we'll review the pros of being a landlord for a multi-family home complex. This will help you decide if it's the right choice for you.
Income Stream
Because you have multiple families renting from you at a time, this is a reliable income stream for you as a landlord. Additionally, families are likely to stay for an extended period in these rentals, since they don't want to move constantly, which causes unease for their children.
If you live in one of the homes in the complex, then you're really saving money. This is because everyone else's mortgages will more than cover the cost of your own.
Repairs Are Easier and Cheaper
If you choose to live in one of the homes in your multi-family home, then you're literally closer than around the corner if there's any repair needed. This will also make maintenance easier for you. You'll save time this way.
You'll also keep your tenants happy, which makes it more likely they'll pay their rent on time and choose to stay in your rental property.
Additionally, your home maintenance can count as a business expense, and it can also prorate some of the payments of your mortgage. So, you save money this way.
If You're Part of a Multi-Generation Family
If you're part of a multi-generation family that wants to live close together, then a multi-family home is the perfect option. If doing this, you may be able to come to a mortgage arrangement that's useful to you, your parents, your siblings, and other family members.
You Can Keep Making Money
Many landlords who choose to invest in a multi-family home live in that home. But even if they choose to move out, they can keep the property to keep making money over time. If you're planning to do this, it's a great way to make money even if you're planning to eventually get a larger home of your own just for yourself.
The Cons
Even though there are many pros to investing in a multi-family home, there are some cons. If you find that the cons outweigh the pros for you, then you might be better off owning a single-family home instead of a multi-family home. Let's review these so you can decide.
High Cost
The first con is that buying a multi-family home is going to cost you more than buying a single-family home. If you're just starting out as a landlord or you don't have much starting capital, then a single-family home might not be the best choice for you.
Time Commitment
Anytime you manage a property, it's a big commitment of your time. With a multi-family home, where the landlord often lives in one of the units, it will be an even bigger time commitment. This is because anytime a resident has an issue with anything, they'll come to your door to ask for help.
Even if you have your hands full with something else, it will be difficult for them to understand why you can't help them right away. If you don't, they may resent you, which leads to them being more likely to move away.
You Need an Emergency Fund
Whenever you're a landlord, you should have an emergency fund. However, if you only own a small single-family home, then the emergency fund won't have to be as big as it would be if you own and rent out a multi-family home. The more people you're renting out to, the bigger your emergency fund has to be.
This will limit you financially if you don't have much capital already.
You Can't Make It Personal
Any good landlord knows that it's important to keep things professional when dealing with tenants. When you're managing a multi-family home, this can be challenging if you're living in one of the units. This is because tenants will see you not only as a landlord but also as a fellow tenant.
Potentially, they might see you as a friend. And while it's important to keep relations friendly, this can problems down the line if you need to knock on someone's door and act professionally to ask for overdue rent.
Tips for Managing a Multi-Family Home
If you've decided that you want to invest in a multi-family home, then it's important to know how to manage it. That way, your tenants will be happy, which means they'll be more likely to stay longer and pay rent on time. They will also be more understanding if any repair or maintenance issues come up.
Create a Sense of Community
Since there are several families living in the same area, creating a sense of community will make the multi-family home feel like an even larger family. To do this, have events where residents can get to know each other. Providing communal areas where they can gather helps too, such as a barbecue area, pool, or fitness area.
Offer Amenities
Even though it will cost you at first, offering amenities to your residents will make it easier to have tenant retention. Additionally, you can always cover costs if needed by asking residents to add money to a pool or by adding some fees. If doing this, check with your residents first to ensure it's okay.
Good amenities options for a multi-family home include cafes, golf simulators, spas, gyms, and pools.
How to Maximize the Investment
If you decide you want to rent out a multi-family home, then it's important to know how to maximize your investment. To do this, you need to know what the associated costs with this investment are.
These costs include legal fees, the advertising needed to get tenants, the fees you pay your real estate agent, utilities, homeowners insurance, property taxes, and your mortgage.
If it's your first time buying a property as a landlord, then we recommend you speak with a finance professional to ensure you're ready for this investment. Otherwise, you might end up spending lots of money and not making all of it back. This can land you with a lot of debt.
Do You Need More Information?
Do you need more information on multi-family homes? Maybe you want ideas on how to fix up a multi-family home so you'll get the tenants you want. Or, maybe, you want to know where to find the best multi-family homes to invest in within your area.
Whatever your needs might be, we're happy to help. At Nomadic Real Estate, we're experts when it comes to property management in the Washington, DC area. We offer all types of advice about renting, as well as services such as property management. To learn more about how we can help you, contact us here.