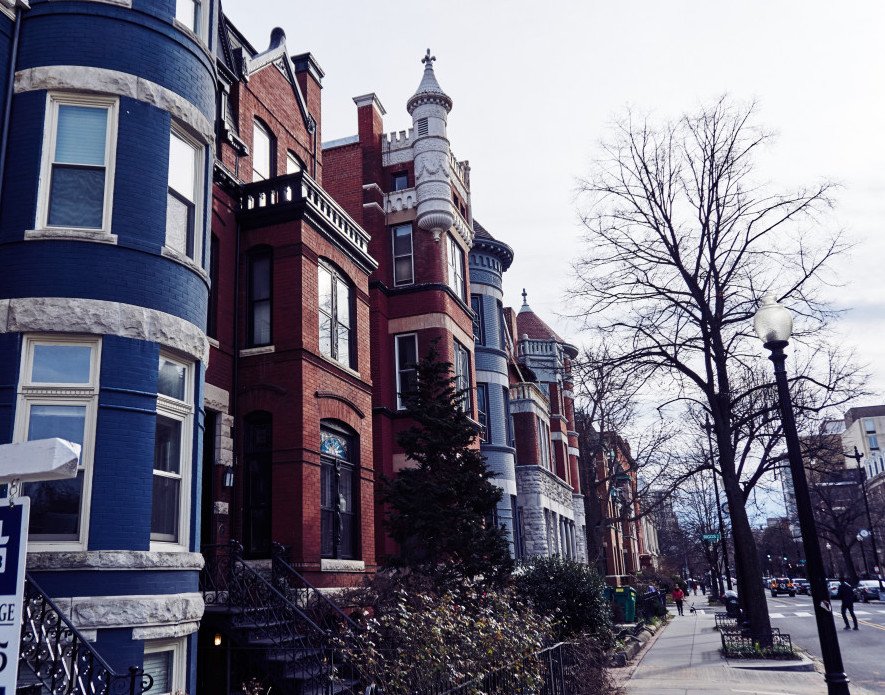 Can you buy a house and avoid paying the mortgage? Can you build equity without a formidable investment? You can, and it doesn't have anything to do with magic. It's called house hacking, and it is how millions of Americans generate passive income.
You may have noticed the dual entrances as you stroll through alongside Washington, DC townhouses. Homeowners can transform top-notch properties in a multitude of ways to cover their monthly mortgage payments. This is called house hacking. Can you do it too?
Let's look at what hacking your housing is all about.
What is House Hacking?
Thankfully, hacking your house doesn't have anything to do with cybercrime. What it entails is buying a multifamily property, living in one part of it, and renting the rest to tenants.
Depending on how high the rent is, you could cover mortgage payments partially or entirely. Granted, you would need to live next to your tenants for some time. On the bright side, you have a chance of keeping an eye on their behavior.
Let's do the math:
Triplex price – $400,000
20% down payment – $80,000
Loan amount – $320,000
If you get a loan for 30 years with an interest rate of 5%, your monthly payments will be about $2,000.
If you rent out the two parts of your triplex for $1,000 each, you can cover the monthly payments entirely.
Voila! You can live for free. Even if you set a lower rent amount, you'd still pay only a small part of your mortgage. House hacking is often a better choice than renting since it's cheaper and allows you to build equity.
Benefits of House Hacking
According to Zillow's 2018 affordability report, Americans spend about 17% of their income on monthly mortgage payments. That's a formidable number. If you can cover these expenses by house hacking, you can save the money for new real estate investments or other needs.
1. Low-Risk Passive Income
House hacking is a lower risk endeavor than traditional real estate investing. Yes, you still have tenants and a property to manage, need to deal with expenses, and face certain risks that come with it. However, since you are living on the property, you can catch problems on-site before they grow into serious issues.
2. Tax Benefits
House hacking gives you a variety of tax benefits. You can enjoy benefits that include:
Interest tax deductions from income
Depreciation deduction from income
Property tax deductions
Costs of house maintenance
Cost of rental-related services (e.g. legal consultations)
Utilities
Appliance replacement
You would need to get professional advice about tax deductions as a house hacker.
3. Flexibility
If you need to move out of town due to a job assignment or family issues, you can always rent out your part of the property without losing any benefits.
House hacking allows you to buy expensive property you wouldn't consider otherwise. It could cut your transportation expenses and give better education opportunities to your children.
4. New Possibilities
House hacking can be your first step toward real estate investment. By living on the property, you can learn all the ins and outs of being a landlord without the distance hindering your options.
With time, you'll gain valuable skills that could help you dive deeper into real estate investment opportunities.
5. Wealth
This type of passive income allows you to pay down your mortgage and save money for further real estate investment while building equity.
4 Ways to Generate Passive Income
If you decide that house hacking is worth considering, you can take advantage of the following options.
1. Multi-family Properties
Buying a multi-family property (duplex, triplex, quadruplex) is the most popular way to hack your housing. The more units a property has, the more money you can save.
Triplex is typically better than duplex while a quadruplex is better than a triplex. With a triplex or a quadruplex, you can expect to cover the mortgage payments. With a duplex, you'll probably cover only a part of them.  
2. Zoned Basement
One of the highly convenient ways to house hack is to buy a property with a finished basement converted to a separate living area. While the income from such an option won't cover your mortgage payment fully, you get all the benefits of having the entire house (sans basement) to yourself.
You can also choose to live in the basement while renting the rest of the house. Tenants are more likely to opt for such a housing arrangement in a single-family home neighborhood rather than in a multi-family home area.
3. Additional Dwelling Units
An additional dwelling unit (ADU) is a structure added to your property. Usually, it's built in the backyard and equipped with plumbing, electricity, and all the other options necessary for comfortable living.
If you can find a house with an ADU, it could be an excellent way to house hack. However, building an ADU in your backyard comes with certain restrictions. Many cities don't allow ADUs. Others limit their size. In some cities, you can only rent an ADU to a relative.  
4. A House with Multiple Bedrooms
A single-family home with multiple bedrooms could also be an option for house hacking. You can rent out any number of the bedrooms you wish. You would need to look for a house with numerous bedrooms since the more you rent out, the bigger the chunk of a mortgage payment you can cover.
When searching for a house hacking property, you need to pay special attention to the location. Look for a property in a desirable neighborhood with a strong infrastructure excellent access to public transportation.
Is Housing Hacking Right For You?
If you are ready to put up with the comfort issues related to having tenants as close neighbors, the next step is to crunch the numbers.
Add up all the costs of owning a house (mortgage, maintenance, taxes, utilities, etc.). Estimate the rent amount. Subtract the latter from the former. If you like the number you see, it could mean that house hacking is a way to go.
If you think you are ready for house hacking, you may need assistance with organizational issues. For more information about hacked property management, please contact us today!