It is no secret that real estate markets across the entire country are hotter than ever before in recent years. This means that those who are looking to get involved in real estate should do so as soon they are able to. Washington DC, in particular, is a region with many suburbs worth owning rental property in.
Not everyone understands how to find the best suburbs of Washington DC, though. Let's explore a handful of some of the best DC suburbs!
Cathedral Heights
Due to its proximity to the epicenter of the city, Cathedral Heights is one of the most noteworthy locations for career-oriented individuals.

Additionally, the fact that it is situated in a quiet and safe neighborhood only adds to its appeal. One of its most notable attributes is its traditional brick architecture, something that appeals to many people who relocate to the area. Cathedral Heights is also well-known for its food culture, being home to multiple noteworthy restaurants.

These offer few choices ranging from Tex-Mex, traditional Japanese, and Baja style. This is one of the best DC suburbs to live in, meaning you shouldn't have an issue finding tenants for your property.
Lincoln Park
If the amenities of a big city such as museums and restaurants are what you seek, then Lincoln Park should be your destination.

This neighborhood is home to many residents who appreciate its proximity to everything that downtown has to offer. Furthermore, its location is just north of Adams Morgan, meaning that residents have quick access to public transit. Those who choose to purchase a rental property in this area can expect the value of their home to increase drastically as time goes on.

This is simply due to the fact that there will be a continued influx of people moving to this region.
Foggy Bottom
Foggy Bottom is one of the most popular neighborhoods for young professionals working in DC. The central location and abundance of nightlife make it an ideal spot to live for those who like to be close to all the action.

Due to its prime location, it's also one of the most notable areas in which to purchase a rental property. The demographic drawn to this area also typically have more disposable income, meaning they can afford to spend more money on rent per month.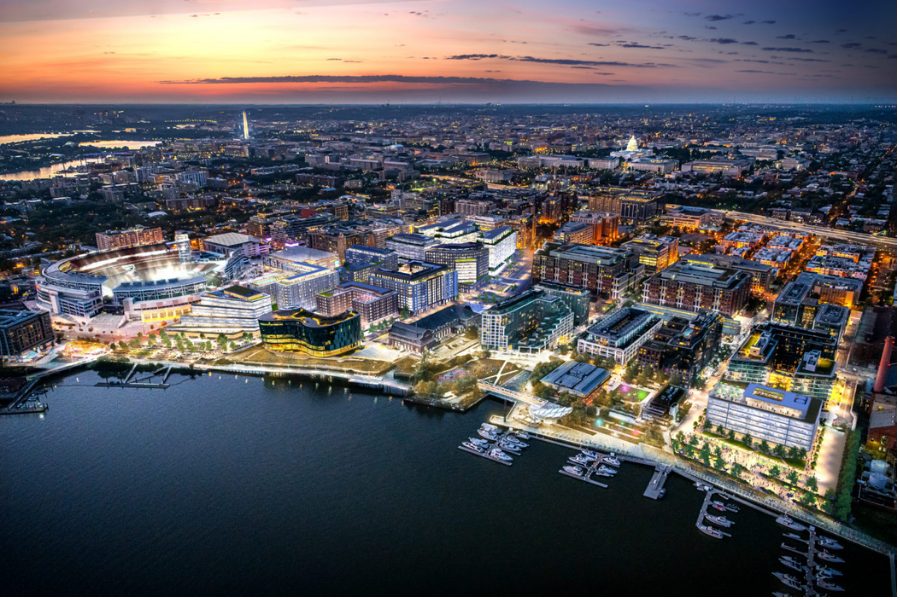 Navy Yard
As the name suggests, this suburb is located adjacent to the Anacostia River. The Navy Yard is a rapidly developing area that is becoming more popular by the day. It's known for its up-and-coming art scene, as well as its many new restaurants and bars.

What was once an industrial district has been transformed into one of the most desirable places to live in all of DC. This makes it an enticing location for people of all ages. Compared to the other suburbs on this list, Navy Yard has notably lower rental rates.

However, this will make it much more attractive for new residents, which will then increase the value of surrounding property. Be sure that you keep this in mind when moving forward.
Alexandria
Alexandria isn't located as close to downtown DC as some of the other suburbs are.
However, it's home to some of the oldest properties in the entire region. These homes are often highly attractive for those who prefer a more antiquated atmosphere. Its proximity to the Potomac River also provides amazing views of the waterfront.

This attribute on its own is a significant force that draws people to this area. For those who are interested in art culture, the Torpedo Factory Art Center has more public art studios than any other facility in the United States. Additionally, visitors can enjoy seven different galleries during their visit.

Olde Town Alexandria is a historical district, and it is not hard to find something to spend your time doing, whether it is museums, restaurants, shopping, or just a family stroll through the beautiful antiquated homes.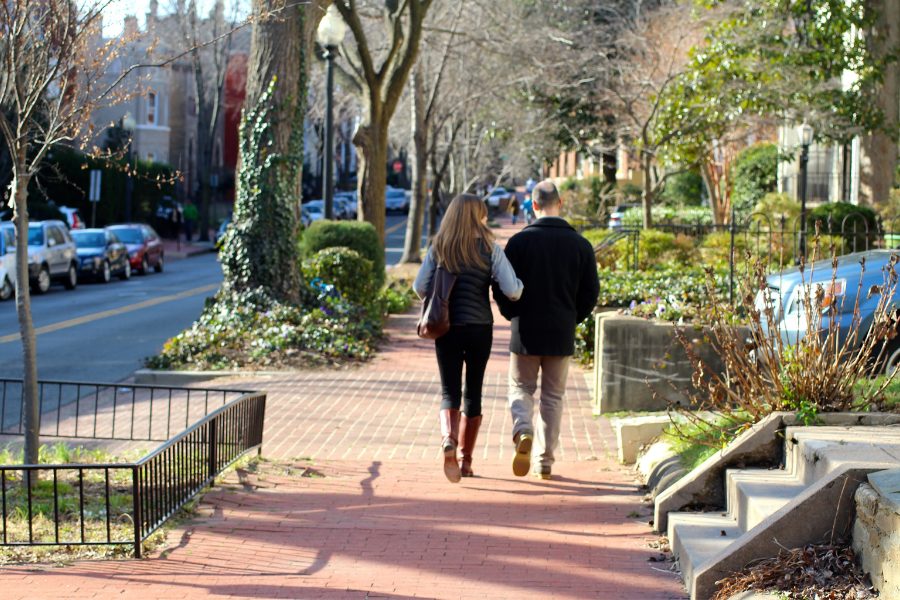 Bethesda
For those who are looking to invest in property within a wealthy location, this will be your prime choice. Bethesda is known for being a region with one of the highest household incomes in the entire country.

This is simply a result of the fact that many residents hold bachelor's and graduate degrees, with a substantial number of people even having post-graduate degrees. As you might assume, it can be a bit more difficult to break into this market as a homebuyer. If you are able to secure property, however, the return you experience will be exponential.

This statement will only become truer over time as more and more people relocate to this area.
It's also worth noting that the local government has made a conscious effort to incorporate housing options for different levels of income. So, you don't always need to put forth a six-figure down payment to buy property in this neighborhood.
Adams Morgan
The Adams Morgan area is known for its many bars and restaurants, making it a popular nightlife destination among younger professionals. The concentration of these venues gives the surrounding area vibrant energy.
As such, it's a popular location for those who enjoy the hustle and bustle of a larger city. As previously mentioned, younger professionals often have a significant amount of disposable income.
Finding the Best DC Suburbs Might Seem Overwhelming
Occasionally, investors may even feel as though they won't be able to find the ideal option for them. The above information will be a powerful resource on your journey to secure a rental property in the best DC suburbs.

Be sure that you keep this in mind so you can make the decisions that are best for you. Want to learn more about what we have to offer? Feel free to get in touch with Nomadic Real Estate today to discuss your residential real estate needs.