Thanks to the pandemic, the DC real estate market is experiencing a major boom. And for the right buyer, it may just be the perfect time to jump into the market.
Of course, there's an art and a science to buying a condo, especially in Washington DC. After all, DC is the fourth most expensive city in the U.S., and the market is white hot right now.
If you're considering buying a condo in Washington DC, here's a quick and easy guide to help you get acclimated to the real estate market.
The State of the DC Real Estate Market
The DC market is on an upswing right now in a continuation of trends from 2021—and that can be great news for investors.
Since many businesses have reopened from their 2020 dead period and consumers are looking to spend that hard-saved money (while forgetting about our third year in pandemic times), the area is predicted to make a significant economic recovery. And while the market is extremely competitive, those who have properties to offer will have no trouble finding interested buyers to snatch them up.
On the flipside, if you're looking at buying a condo, you're going to have to do some digging to find that perfect property. The market is decidedly thin and biased in favor of sellers right now. However, if you're willing to think outside the box, you can still find a great condo.
Where to Buy
Before you shop around the DC market, it's important to remember that you're not just shopping in the District itself. The DC metropolitan area, colloquially known as the DMV (for DC, Maryland, and Virginia) includes the federal district and portions of Maryland, Virginia, and West Virginia.
It's also a surprisingly diverse real estate market.
Within DC itself, Dupont Circle, Logan Circle, and Capitol Hill remain the best-known, but also the most expensive. Buyers on a budget would be better served by checking out up-and-coming areas like Georgia Avenue Petworth and Eckington. Petworth, for example, has a great collection of bars and restaurants, but it also has a low crime rate and a close-knit feel.
If you decide to venture out of the city, you're looking at two sets of suburbs: Maryland and northern Virginia.
Residential Real Estate Northern Virginia vs. Residential Real Estate Maryland
If the word "suburb" conjures up a sleepy little town whose adults all drive to the big city to work every day, you're in for a surprise in the DC suburbs. Many DC suburbs are urban capitols in their own right.
In fact, Arlington, Virginia (home to the Pentagon, Arlington National Cemetery, and an impressive collection of defense contractors) is both a major DC suburb and one of the most expensive counties in the U.S. It attracts ambitious, well-paid people (with the property values to prove it).
Within NOVA, the most popular counties are Arlington, Alexandria, and Falls Church. Of these, the most popular are Old Town Alexandria and Del Ray, populated by charming brick buildings, cobblestone streets, young professionals, and a lot of dogs. For more of a big-city feel, many professionals opt for Clarendon or Rosslyn, especially commuters—Rosslyn is just across the Potomac River from downtown DC.
In Maryland, the affluent suburbs are Bethesda, Chevy Chase, and Potomac. The joke about Bethesda is that all the doctors live there—after all, Bethesda is home to the National Institute of Health.
For a hippie vibe (and more affordable living), check out Takoma Park, which is a stone's throw over the DC city line. It boasts a lovely historic district and a laid-back vibe. If you want a quieter suburb with a small town feel but plenty of condos in stock, check out Germantown, which is roughly a 45-minute drive from DC and offers a cute town center with lots of natural beauty.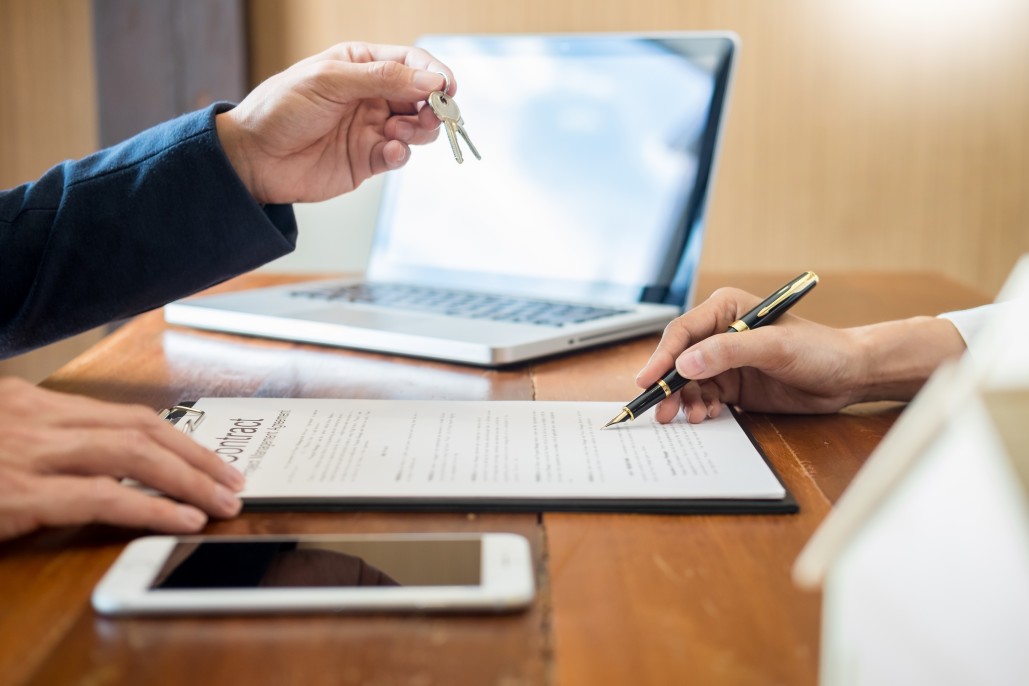 Before Buying a Condo in Washington DC
Once you know what vicinity you're looking in, you're ready to start shopping around for a condo in DC. That said, all that glitters is not Georgetown. You can find a ton of great condos in DC, but you have to know what you're shopping for. Otherwise, the market is overwhelming.
Here are a few ways you can narrow down your search after you've decided on your DMV area code.
Know Your Neighborhoods
First and foremost, make sure you know your neighborhoods—or rather, what you're hoping to find in a neighborhood.
The DMV has a lot of neighborhoods, and each one is appealing based on a different set of priorities. Young professionals, for example, often flock to areas like Capitol Hill, while young families are more interested in areas like Cleveland Park. Similarly, if you're shopping around for a rental property, you have to think about what type of renters you want to attract.
Part of considering neighborhoods is considering your price point. Areas like Shaw and Logan Circle are wildly popular, but they're also some of the most expensive options on the market right now.
New Build vs. Fixer-Upper
On a related note, you have to decide whether you're in the market for a new build or a fixer upper.
Basically, you have to consider your finances and the longevity of a property's appeal. With a new construction, the price will start high, and you'll lose a bit of value as soon as you purchase it, but if you buy it in the right neighborhood, it may pay back the investment. Conversely, a fixer upper is more budget-friendly, but you have to pay careful attention to neighborhood trends to ensure the money you sink will be rewarded later.
Your Partner in Residential Real Estate Washington DC
Whether you're buying a condo for your own use or for use as a rental property, were the experts you need to make the most of your real estate dollars in the DC market. We offer expert property management services, as well as leasing and sales for all of your real estate needs. In short? If you're looking for a fresh start in DC, we can help you find it.
Ready to get started? Get in touch today to learn more about how we can help you find your dream property.