You'll never find yourself short on things to do in Potomac MD, as the community is one of the most desirable places to live in the Metro D.C. area. The town is in Montgomery County, on the banks of the Potomac River, and provides access to plenty of outdoor activities despite sitting just 13 miles from the heart of the nation's capital.
Potomac also has a vibrant shopping scene and some world-class restaurants you'll want to try. You won't have to venture into the city to experience culinary delights or access your favorite stores.
It's easy to forget that working in D.C. doesn't mean you have to live in a crowded metropolitan area. Potomac is a prime spot because it's close enough to commute from while keeping you out of the city at night. This guide will take you through some of the most enjoyable things to do as a resident of Potomac, Maryland.
Things to Do in Potomac MD: 8 Experiences You Won't Want to Miss
Potomac, Maryland, has a population of about 47,000 people and is primarily residential in makeup. The community has tons of tree cover and hosts several national parks within its confines. There are countless activities to participate in when living in Potomac, so here's a look at eight experiences you're sure to enjoy.
1. Great Falls Park
Most Potomac residents spend time at Great Falls Park – it's perhaps the community's most notable landmark and part of the National Park System. The park is full of well-known hiking areas, including the Billy Goat Trails, and features historical sites like the Maryland Gold Mine National Historic Landmark and Mary's Wall. You can also explore Olmsted Island and hike to scenic overlooks of the waterfalls while traversing the park.
2. Westfield Montgomery Mall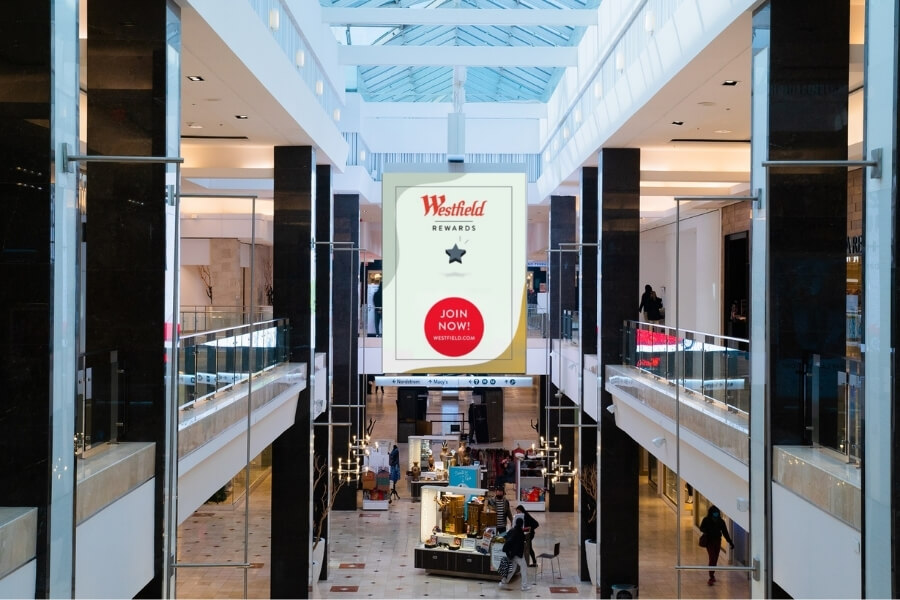 You'll find the top shopping experience in Potomac at Westfield Montgomery, a plaza with dozens of well-known national brand retailers under one roof. The mall might be the only shopping center you'll need while living in Potomac, Maryland, because it has a little bit of everything, and there's a food court there too. A secondary mall called Westlake Crossing sits right next door, and there's a hardware store in the area as well.
3. MoCo's Founding Farmers
One of the more unique dining experiences in Potomac is available at MoCo's Founding Farmers, a co-op grower-owned establishment specializing in farm-to-table American cuisine. The restaurant is open for breakfast, lunch, and dinner every day of the week, and most ingredients come from American family farms. MoCo's Founding Farmers offers the unique opportunity to support local farmers while sampling some of the best food anywhere in Potomac, making it a must-try.
4. Cabin John Regional Park
The central location of Cabin John Regional Park makes it easily accessible for locals, as it sits just north of Westfield Montgomery, off the I-270. You might not expect to find a series of trails through the woods this close to civilization, but that's exactly what the park offers its visitors. Bike trails, a playground, picnic shelters, and a miniature train are other amenities available at this ever-popular recreational area.
5. Glenstone Museum
The Glenstone is a contemporary art museum with a modern gallery and large sculpture garden that you won't want to miss. Exhibits are located inside the unique structure, a work of art itself, and throughout the nearly 300 acres of outdoor space surrounding the main hall. This art gallery is large enough that you could spend an entire day exploring it, although you'll have to eat lunch elsewhere because picnicking isn't permitted on the grounds.
6. Falls Road Park
Potomac has plenty of parks, but Falls Road Park is likely the most popular. This outdoor space features a baseball diamond and soccer and football field frequented by local sports groups, in addition to a large playground and covered picnic area. Parking is plentiful at Falls Road Park, and there's a paved pathway for biking, walking, or jogging while your kids play.
7. Carderock
Hiking through the woods along the Potomac River is a popular pastime in the community of Potomac, but Great Falls Park isn't the only place to do it. Carderock is a forested area near the American Legion Memorial Bridge that offers access to Billy Goat Trail Section C, some of the C&O Canal Locks, and the Seven Locks hiking trails. Carderock also has a recreation area with picnic tables and shelters, and it's a popular spot with rock climbers.
8. Falls Road Golf Course
Most golf courses in the Potomac area are private, so Falls Road Golf Course might be your only option when looking to play a round or two. This course was completely renovated in 2003, including installing a new clubhouse, and it plays at about 6,100 yards from the back tees. There's also an onsite driving range and PGA instructors available, making this the only course you need in Potomac.
Most of these locations make it easy to get out there and experience nature while living in Potomac. Taking advantage of the community's top shopping and dining venues also ensures you're making the most of living in this highly desirable part of the world.
Contact an Expert for Your Real Estate Needs in Potomac, MD
Potomac, MD, is known for its parks, hiking trails, and waterfalls, as these facilities offer unique outdoor recreational opportunities on the outskirts of Washington, D.C. You'll always find something to do while living in this community, especially if you appreciate spending time in the wilderness.
Nomadic Real Estate can help you find the perfect home to lease in Potomac and anywhere else in the D.C. area. We also offer standout property management services, providing you with peace of mind as you rent out your home or apartment in this part of the world. Contact Nomadic Real Estate for more information on how we can assist you.