What you should know before moving to Alexandria VA
So the Potomac River beckons your name? Ah Alexandria, the historic home of the brave, filled with national monuments, museums, landmarks, and nature hikes.
Who wouldn't want to live there? With tasty dining options, a vibrant culture, and a historical ambiance waiting around every corner, Alexandria is truly the place to be if you're thinking about moving to the Northern Virginia and DC area.
This is an exciting move. There is always something new to do in the quaint community of Alexandria, which lies right outside Washington, DC, the heart of the Nation.
It's time to get your ducks in a row and put things in order.
Are you wondering about the cost of living, climate, school system, employment options, and neighborhood? We've got you covered.
Want to find out what your home is worth?
Get an instant market report sent straight to your inbox in seconds.
Here are the 5 biggest things we think you should know are:
Read on for more information about moving to Alexandria.
1. The Cost of Living in Alexandria, VA
When moving right outside the hub of the Nation, you can expect the cost of living to be a bit higher than anywhere else in the country.
The cost of living in Alexandria is among the highest in the country, and it clocks in at 60 percent above the national average. Groceries, utilities, and other costs are much more reasonable.
The average cost for a one-bedroom apartment in Alexandria is around $1700 a month, and the median cost for a home is about $500,000.
2. Your Weather Forecast
If you have never experienced all four seasons before- get ready. The capital area comes with its range of weather and temperature, and moving to Alexandria is no exception to this rule. The sun shines bright and humid in summer. Leaves change colors in fall. The New Year brings a blanket of white snow and Spring greets to melt the ice as Apil showers drip down into May flowers.
The cycle of nature is such a beautiful experience, uniquely so when you are situated by the Potomac River and so many national parks.
3. Great Schools
Whether you are looking to further your education or sign the kiddos up for school, there are a lot of great options to consider when moving to Alexandria, Virginia.
Alexandria is home to Virginia Tech's Washington-Alexandria Architecture Center, and the Northern Virginia Community College is super close by! The Virginia Commonwealth University and George Washington University are also nearby if you are looking to hit the books. Alexandria City Public School system operates 17 schools and educated over 10,000 students in the area. And if you are looking for Private School options welcome in some of the best in the Nation such as Burgundy Farm Country Day, St. Stephen's and St. Agnes School, Bishop Ireton High School, and Episcopal High School.
4. Employment Options
The Northern Virginia area is growing fast, and there is a plethora of tech job opportunities opening up with Amazon's recent move to Crystal City. The city also has a substantial armed force and government influence. A sizable amount of the population is employed through the U.S. Department of Defense, the Institute for Defense Analyses and the Center for Naval Analyses. As you can see, moving to Alexandria doesn't have to be stressful considering how many job opportunities there are.
5. Neighborhood Culture
There is live music, festivals, museums, and art culture galore in the 300-year-old city of Alexandria. Its a great area with plenty of events, food, and entertainment for the whole family.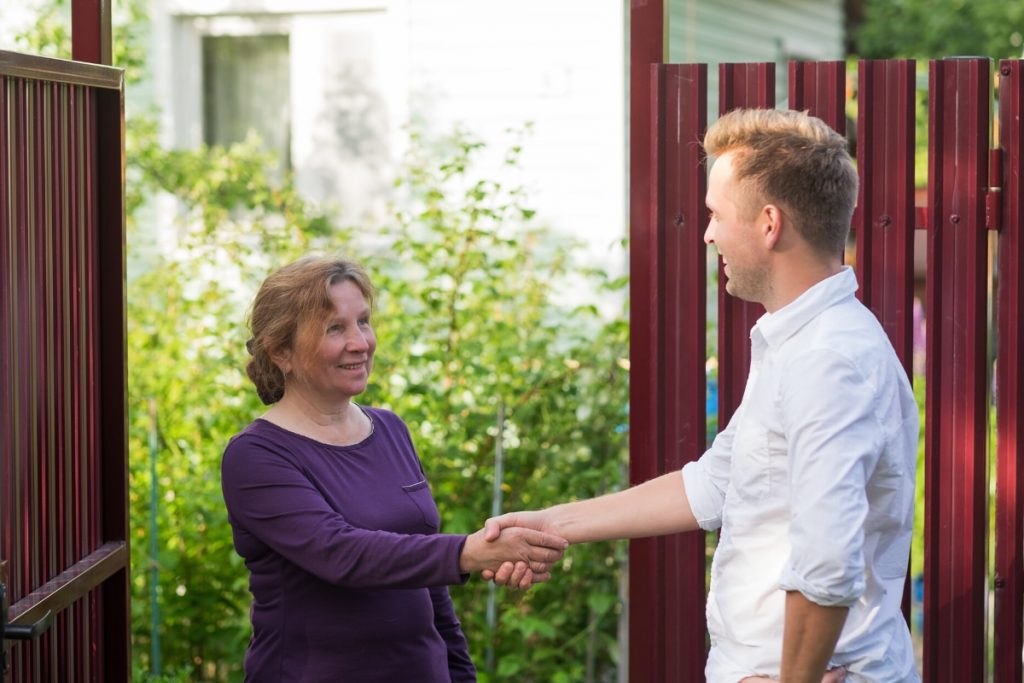 Check out our recent blog on all the things to do in the city of Alexandria to explore your options! And if you have any questions about your big move, give Nomadic Real Estate a call today. We can help you rent, buy, sell, or manage a property in Northern Virginia, and the rest of the Metro D.C. area.
Alternatively, if you are looking for a place to rent, check out our DC rentals.