Are you considering moving to Fairfax County? Well, there's not much convincing to do because this city speaks for itself. Whatever you're looking for, prepare to be dazzled, inspired, and engaged when visiting or living in Fairfax County!
And If you're unsure about what tickles your fancy, we've got you covered- check out these 10 awesome things to do in the area!
1. Take In A Show
The Wolftrap National Park for the Performing Arts is the only one of its kind in the country, and it's conveniently located smack dab in the middle of Fairfax County. Enjoy free parking, bring your own food and booze, or buy it there, grab a seat in the grass and take in a show.
Wolftrap hosts outdoor theater in the Spring and Summer and provides indoor venues during the Fall and Winter. They even have a children's theater, so bring the whole family along!
2. Become One with Nature
The trails at Great Falls Park are relatively easy to walk, so plan a visit for some fresh air and beautiful scenery. You can go hiking or kayaking here, and the falls are within a ten-minute walk of the visitor's center. When you're there, you won't believe the clamor of Washington, D.C. is a mear 10 miles away.
Try biking, fishing, bird-watching, and horse-back riding whenever you stop by.
Want to find out what your home is worth?
Get an instant market report sent straight to your inbox in seconds.
3. Learn about Air and Space
You may have heard of the National Air and Space Museum, but did you know that Fairfax County houses two additional hangars full of aircraft at the Steven F. Udvar-Hazy Center?
Some highlights of this center are the IMAX theater, science demonstrations, the simulators, and, of course, the exhibitions.
4. Cooldown at a Water Park
Fairfax is home to countless water parks. On a hot afternoon, you can always find a place to cool down. Gather the kids and spend a day having fun at the old-western, pirate, and volcano themed water parks.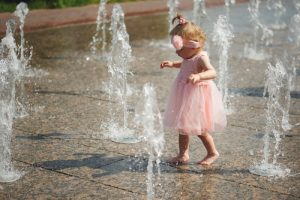 5. Feed the Wildlife of Fairfax
At Roer's Zoofari, catch sight of cheetahs, zebras, kangaroos, and more on the open-air bus tours. You can pet the barnyard animals and bottle-feed the baby goats. This 'zoofari' also has reptiles and a free-flight aviary.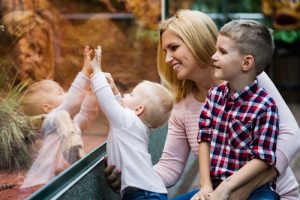 6. Taste Some of the Best Seafood Around
If the great food at Artie's isn't enough of a reason to eat here, then their philanthropy should be.
This restaurant has donated over a million dollars to charity from the proceeds of their dessert and bread sales, so save room for a sundae and stop by the bakery after you eat here.
7. Listen to DJs
Come to Blue Iguana for the food and stay for the entertainment. This restaurant hosts great community activities like poker night and brings in DJs almost every day. And if you're a fan of the Capitols, this restaurant has specials just for you!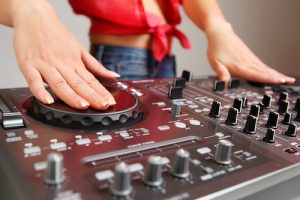 8. Walk the Gardens
The Meadowlark Botanical Gardens are gorgeous any time of year, but you absolutely have to stop by for the Winter Walk of Lights. Take a guided tour of the gardens and learn more about the flora and fauna of the area.
9. Go for a Wine-Tasting
If the Winery at Bull Run sounds familiar to you, that's because Bull Run is also the name of the first major battle of the Civil War. Take a guided walking tour and learn a little about the history of the area and its role in the Civil War while tasting the current stock of Bull Run wine.
10. Support the Arts
Take a walk through the Workhouse Arts Center and meet some of the artists working there. Thank some of the people in the veterans program for their service and hit up the museum to learn about this historical place, which used to be a correctional facility.
Are you convinced yet? Fairfax is a fantastic place to live and we, at Nomadic Real Estate, want to help you find the perfect home.
Get in touch with us, and we'll get you started.