Modern landlords have to keep an open mind, because tenants have ever-changing needs. Renters in the past would make monthly payments via check or cash, but the availability of online processing systems is forcing property owners to stay up to date on these alternative options.
Digital wallet and mobile payment service Venmo allows users to quickly transfer money to each other and is becoming a common form of payment. The system links directly to a bank account, credit card, or debit card and doesn't charge any bank transfer fees, but landlords should know that there are positives and negatives associated with allowing it
This guide will take you through the process of accepting Venmo for rent and look at the pros and cons of the system.
Other Forms of Rent Payment to Consider
First and foremost, it's important to understand that there are a lot of recently emerged and emerging options for faster, easier payment processes. Landlords who are considering allowing tenants to use Venmo for rent might want to look into some of the other payment forms as well. Aside from cash and check, you have:
Bank Transfer
Perhaps the easiest and safest way to accept rent payments is through a bank transfer. There are multiple ways to set up a bank transfer, as you could have tenants make a direct deposit into your account every month through an EFT or use an online rent-collecting platform.
PayPal
Another online option for accepting rent is PayPal, which owns Venmo. The main difference is that Venmo is meant as a peer-to-peer money transfer system, while its parent focuses on business transactions. PayPal has higher transaction limits, too, making it a better option for landlords with multiple properties.
Want to find out what your home is worth?
Get an instant market report sent straight to your inbox in seconds.
Zelle
Another major online payment network is Zelle, which is similar to Venmo in many ways. One difference is that Zelle will transfer money directly to your bank account, while Venmo will hold it in your Venmo account until you manually move it to your bank. Zelle thus gets the funds in your hands a bit faster.
Landlords have the right to decide which forms of payment they wish to accept, but it's generally recommended that they offer at least two options. Doing so would eliminate any concerns that you're discriminating against renters without online access.
3 Benefits of Accepting Venmo For Rent
Any landlord considering accepting Venmo as a rental payment form might be enticed by the benefits of doing so. It isn't worth using this method unless you're comfortable with it, understand how it works, and believe it will be a better way, however. Here are a few reasons to use this option:
1. Receive Funds Quickly
A rent payment via Venmo typically arrives in your Venmo account within 30 minutes. The transaction speed can eliminate stress for landlords, particularly those used to waiting for a check to arrive in the mail or who have tried to collect in-person payments in the past.
2. Little Effort Required
A Venmo transaction takes place entirely on a mobile app. The tenant doesn't have to hassle with sending an EFT, writing checks, or grabbing cash from the bank, because they can handle everything online. On the other end, landlords don't have to deposit checks or worry about continually checking a bank account for a deposit to arrive, but instead get a notification when someone makes a payment.
3. Ability to Request Payments
Anyone who has dealt with a tenant who is always late with rent payments knows how beneficial it can be to send an online request for the money. This feature eliminates many of the tenant's excuses for late payments and provides you with a much simpler method of collecting them.
Landlords who use Venmo can reduce many of the common problems associated with collecting rent from tenants, and making the process easier can mean better tenant retention. The service isn't perfect, however, and there are some negatives you'll want to consider before accepting it as a payment option.
5 Possible Drawbacks of Accepting Venmo For Rent Payments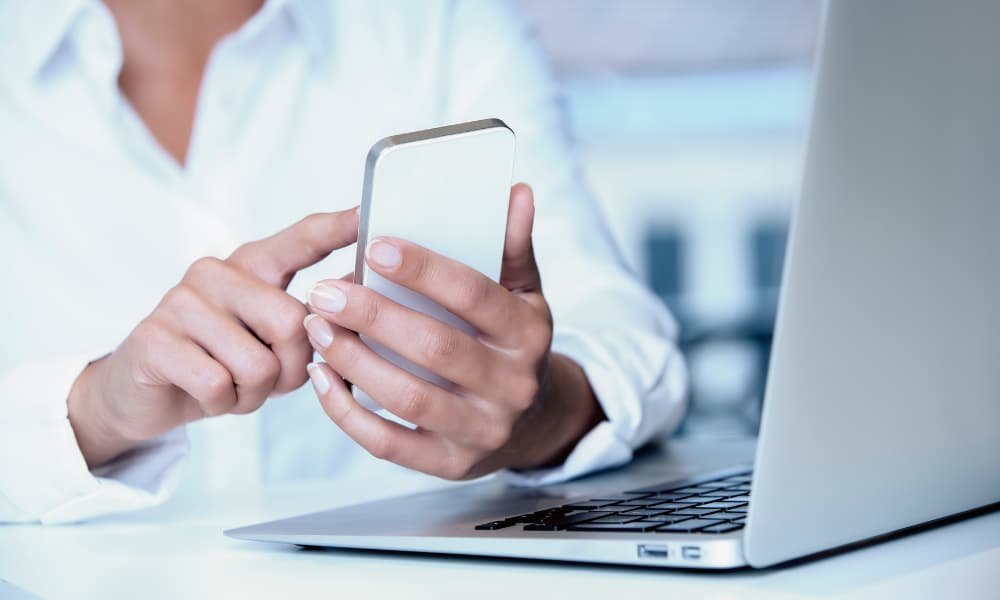 You should be aware of a few issues Venmo has before you finalize the forms of rental payment that you're willing to accept. These problems could be dealbreakers for some, while others will see them as inconveniences they can handle.
1. Payments Could Be Misdirected
The idea of a tenant sending payment to the wrong person is horrifying for landlords, and it's something that could happen — especially on the first transaction. All it takes is for the tenant to miss a letter in your email address or a number in your phone number, and the money could end up in the wrong account. You'll want to provide this contact information as clearly as possible to minimize the risk. Having a clear photo of you in your Venmo profile can also reassure someone that they're sending the payment to the right person.
2. There's No Protection
Venmo doesn't offer protection or reimbursement when funds end up in the wrong account. Money that transfers to the incorrect user is probably gone with little to no recourse.
3. Transaction Fees
Venmo charges 1.9% plus 10 cents for every business transaction, so you'll have to factor that in when accepting rent this way.
4. It Isn't Instant
Venmo is fast, but remember that a regular transfer from the app to your bank account can take one to three days. Instant transfers are available at a fee of 1% with a max of $10. This might not be the best option for you if you need this money in your bank account on the first of the month to cover your mortgage.
5. Issues With Partial Payments
A potentially significant issue with Venmo is that payments process automatically, allowing tenants to send you a partial rental payment. The problem is that this partial payment could prevent you from evicting a tenant for nonpayment, even if the renter only sends you a dollar or two. There's no way to reject charges, so subpar tenants can use this loophole to avoid eviction. This can be beneficial if your tenant has warned you that they'll be late but then sends you half the rent as a show of good faith, however.
The cons of Venmo might prevent you from using it for rental payments, especially if you aren't comfortable with the technology. Most landlords will want to carefully consider the pluses and minuses to decide whether this innovation is right for them.
Contact a Leasing Expert Today
Renting out a property is full of challenges, including figuring out how you'll receive your tenants' monthly payments. Many landlords rely on property management firms to take the hassle out of managing day-to-day issues, including handling background checks and collecting rent.
Nomadic Real Estate has been family-owned and operated since 2005 and has been a trustworthy team for thousands of clients. We provide leasing and property management assistance to homeowners and landlords in the Washington, D.C., area with 24/7 personal care. Contact our team today if you have any questions about accepting Venmo for rent or for help with other tenant payment issues.