Feeling hungry? Lucky for you, Downtown Bethesda and the surrounding area are the premier destinations in Maryland for wining, dining, and other fun activities. The area is renowned for its wide selection of fine restaurants dishing up a versatile range of cuisine. From contemporary American to French or Latin American, there's a cuisine available for everyone to enjoy.
Ready to discover some of the best ways to indulge your palate? Here are the top 10 places to eat in Downtown Bethesda, in no particular order.
1. Le Vieux Logis
Le Vieux Logis means 'The Old Lodge' and the name certainly matches the atmosphere. This quaint French restaurant dishes up hearty food with a dose of old-world charm.
Dig into the likes of beet salad, lobster bisque, and Roquefort terrine. It's not just all about the meat though. Vegetarians will love tucking into the likes of a portobello burger, where a roasted mushroom takes center stage, teamed with all the usual burger trimmings.
2. La Panetteria
La Panetteria is a classic Italian restaurant that has been running for more than 25 years in Bethesda. The much-loved eatery is widely regarded as having the best Italian food in the city. Considering the thriving food scene, that's saying quite a lot!
Inside the restaurant you'll feel cozy and at home, surrounded by traditional Italian tavern décor like hanging baskets and deep ceilings.
You'll also love the comforting Italian favorites such as chicken parmesan, grilled meats, and rich pasta dishes.
3. Bethesda Crab House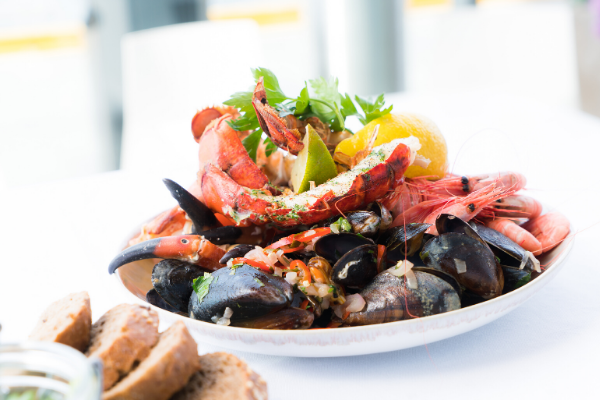 If you're wondering what to eat in Bethesda Maryland, you can't go wrong with a bite at Bethesda Crab House. Another age-old favorite, this local haunt was opened in 1961 and is one of the city's oldest restaurants.
Still family-run, you'll find that the staff at the Crab House are passionate about seafood, and, in particular, crabs.
Dig into fresh and delicious crab dishes including teeming platters of crab cakes, king crab legs, and soft-shell crabs.
Want to find out what your home is worth?
Get an instant market report sent straight to your inbox in seconds.
4. Morton's Steakhouse
For a slightly more sophisticated affair, head to Morton's Steakhouse where you can eat your supper in an elegant yet uncomplicated dining room.
Here diners can indulge in meaty dishes with a helping of comfort. While steak is, of course, the star of the show, there are also plenty of seafood and chicken choices too.
One of the indulgent mains includes a bone-in fillet dished up with a serving of creamy blue cheese butter and caramelized onions.
5. Chef Tony's
Found in the beating heart of Bethesda, Chef Tony's is a popular seafood and tapas eatery that works with local and artisanal producers.
Chef Tony's serves up both hearty Spanish and Italian fare created with seasonal and fresh ingredients. Tuck into the likes of crunchy calamari and delicious mussels as a main, and carrot soup and Caesar for starters.
Should you want to taste the best of the restaurant, indulge in the six-course tasting menu for a long and enjoyable dining session.
6. Praline Bakery and Bistro
Praline Bakery and Bistro serve everything from delicious French dishes including duck confit, scallop risotto, and Dijon-roasted lamb to baked patisserie goods. While the fare from the bistro is warming and hearty, the bakery is world-class.
As you enter the bakery, salivate over pretty Parisian-style macaroons, colorful fruit tarts, and dainty pastries.
How long you spend at the bakery and bistro is up to you. Grab a quick on-the-go pastry or dine-in and enjoy a leisurely afternoon filling your stomach with comfort food and wine.
7. Woodmont Grill
Delicious cuisine, baked goods, and live jazz – what more could you want out of a dining experience? Woodmont Grill is an independent restaurant found in Downtown Bethesda and is a very popular one too. Reservations are recommended, otherwise, it's likely you may miss out.
Enjoy a range of signature dishes including the Hawaiian steak, spit-roasted chicken, pan-seared salmon, and crab cakes. The cod special is always cooked to perfection, too.
Those with a sweet tooth will adore American classics including the hot fudge sundae and key lime pie.
8. Raku Asian Dining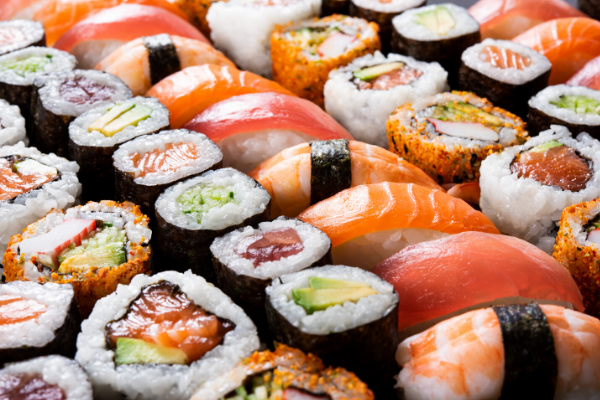 One of the best Asian restaurants in Downtown Bethesda must be Raku Asian Dining. The restaurant specializes in three things – Asian dining, sushi, and sake.
Sample the raw fish delicacies that are served with both warm and cool rice wine, called sake. And when it comes to the food, try the flavorsome seaweed salad, the scrumptious black cod, or the delicate sea bass.
9. Ruth's Chris Steakhouse
Another of the best places to eat in downtown Bethesda is Ruth's Chris Steakhouse which is locally renowned for its sizzling beef. Furnished in classy dark wood with deep ceilings, this is a posh and elegant steakhouse for a more sophisticated dinner out.
Choose your steak of choice, from small fillets to a huge shared porterhouse steak. Each serving is dished up on 500°C plates so you can cook your meat to perfection.
10. Guapo's
At Guapo's restaurant, it's all about family. The Mexican restaurant combines a relaxed laid-back atmosphere with fantastic fare.
Indulge in sizeable burritos that can barely fit in your hands and other classic Mexican dishes including cheesy quesadillas and well-seasoned chili con carne. Don't forget to drain it all down with a margarita pitcher to share.
Ready to Try These Top 10 Places to Eat in Downtown Bethesda?
The city is packed full of delicious dining and quality restaurants, and now you know about some of the top 10 places to eat in Downtown Bethesda. If you're new to the area or are visiting for a short while, head to one of these scrumptious eateries and you won't be disappointed.
Nomadic Real Estate can help you rent, buy, sell, or manage a property in Bethesda, and the rest of the Metro D.C. area.