In today's world, technology permeates almost every sector, from medical care to law enforcement. It should come as no surprise that proptech began to integrate with the real estate market in various waves since the 1980s. What is proptech and how does it impact real estate?
Proptech is an umbrella term that's used for describing various technology tools that are innovative or provide new business models for real estate markets. Proptech contributes to real estate market on a daily basis. It has become one of the biggest assets, which contributes $3.5 trillion to the U.S. GDP. A case in point for real estate being a huge asset is in Alexandria, Virginia.
Sales prices on homes in 2019 were, on average, $493 thousand dollars. That's just in one city, in one state. Proptech is changing the very core of the real estate market throughout the nation. Read on to discover in what ways proptech is doing this and how is it impacting the real estate market.
What is Proptech?
You already know the umbrella term definition of proptech. But the umbrella term can be drilled down to its two core mandates. They are:
Proptech is digitally transforming real estate through its innovative use in commercial, residential and industrial sectors. These changes are occurring in the ecosystem through its short-term benefits and the long run asset-building within the industry.
Proptech requires you use it and it provides a different way of interconnecting today's real estate market. This evolution and mentality change is needed. Real estate technology will most certainly continue to evolve past the tried and true traditional methods of the past.
Proptech provides digital transformation and innovation in almost every facet of the real estate market today. The real estate market sectors construction, architectural design, smart contracts, property management, and more. That's because almost all real estate sectors are now using a form of IoT, virtual reality, drones, and more for tenants and buyers.
How Proptech is Changing the Real Estate Industry
Understanding the definition of proptech isn't the same as comprehending all the ways proptech is changing the real estate market, whether you're a buyer, seller or renter. All these changes can be aptly and effectively handled by a property management leasing, selling and investing company. The combination can lead to your best financial results.
The below-listed changes to real estate will explain why proptech is something you should know and understand:
#1 – Virtual Reality
Real estate now uses some form of virtual reality (VR) for many properties for sale or rent. The property viewing experience can be a nightmare to schedule due to the various time demands for both the interested party, seller and the real estate professional. VR also makes it easier for real estate investors to view and consider investments for certain properties.
It doesn't matter where the buyer or investor is located. Virtual reality can bring them to your property and give them a bird's eye view. This view can be on the exterior, interior, or both for each property under consideration.
#2 – Augmented Reality
Augmented reality is not quite the same as virtual reality, but they're in the same family. There are a lot of various applications that let you load your furniture into a home you are considering to see if it all comes together well. Some paint companies have augmented reality applications that let you paint rooms in the property under consideration to see how you like certain color schemes.
There is no limit to the number of applications that add to your interactive and customization experience when viewing properties.
#3 – Internet of Things
You've heard people talking about the internet of things (IoT) but haven't been sure how it applies to the real estate market. Maybe without realizing it, you've used IoT without knowing you were participating in one of proptech new ways that impact the real estate industry. Every time you use your smartphone to send an email or vice versa you're using a form of IoT communication.
IoT streamlines every process known in the real estate market from instant messages, videos, VR, etc. Each of these IoT tools and applications improves your real estate experience as a buyer, seller, renter or investor.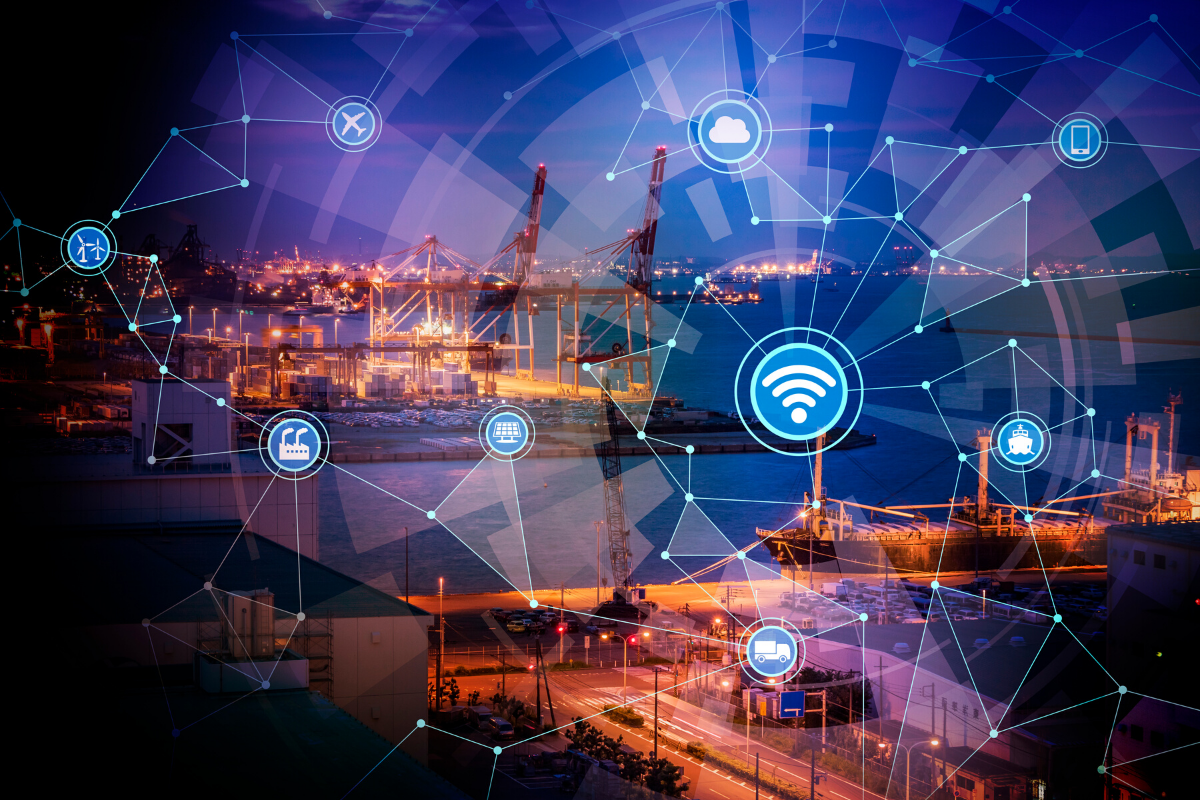 #4 – Drone Technology
Most of us tend to think of drones as something hobbyists do or law enforcement and military use. But in real estate, drones are extremely popular and being used more and more on real estate property deals. A drone can give you imagery you used to have when you were at the property to see it.
Drones can even give you 360-degree aerial shots of the property, which provides a visual map out the property under consideration. Drone technology is a proptech application that keeps growing and developing by adding benefits to all the real estate parties.
#5 – 3D Printing
3D printing has long been written about in the medical and military world. The application of 3D printing in the real estate business industry has an enormous value. It's still a new technology for use in construction, but there have been successful 3D concrete homes printed, which helps provide more affordable housing for all.
China currently uses 3D printing for house construction with each house costing less than $5,000.
The Next Step for Proptech
Proptech has nowhere to go but up. There is no all-inclusive definition of what is proptech because proptech keeps developing and expanding. Proptech advancements help keep the real estate industry viable and sustainable.
Protech also continues to improve the real estate industry by growing the various applicational use of various forms of technology. It provides predictive maintenance, energy efficiency, affordability, and greater penetration into the real estate market than ever seen previously. There's no end to the possibilities it can bring to all of us.
Nomadic Real Estate provides proptech cutting edge impact in leasing, property management, sales, and investments for residential properties. The next time you want to learn more about proptech and how you can use it effectively for your real estate purposes, reach out to us. Let us show you how the Nomadic approach benefits you and your real estate future.