Moving to the Bethesda, Maryland area is exciting, but the process can be stressful as well — especially when you are looking for movers to help you relocate. A thriving community conveniently located near Washington, D.C., Bethesda is home to many fabulous businesses and attractions, a lively arts district, and lots of local restaurants, fun shopping, and historic attractions that make it the ideal place to settle.
Having a reliable, trustworthy moving company will make all the difference in your new adventure, and this guide is the perfect solution if you aren't sure who to call or what to look for in a moving company. Here are a few things to consider when planning your move, plus a quick look at a few of Bethesda's top relocation experts.
A Guide to Bethesda History
Bethesda, MD is only a short drive from the heart of Washington, D.C. Here are a few quick facts to get you acquainted with your new home:
The area took its name from a local church, built in the 1800s, and remains a vibrant center of urban life and development to this day.
Bethesda is known for its arts and entertainment scene and features many beautiful attractions, including the Strathmore, a historic performing arts venue that hosts music festivals and plays.
Bethesda is also a great place for jobs.
Several corporate and government headquarters are located in Bethesda, as well as many important medical institutions, such as the Walter Reed National Military Medical Center and the Uniformed Services University of the Health Sciences.
Take easy trips into Washington, D.C., courtesy of the Bethesda Metro Station, which features the second-longest escalator in the Western Hemisphere.
Ultimately, Bethesda is not only a fabulous place to call home, but it is a place where you can watch history being made before your very eyes. You'll quickly settle into this vibrant, bustling, and historic region.
Want to find out what your home is worth?
Get an instant market report sent straight to your inbox in seconds.
Quick Moving Checklist
Before you get set to pick up the keys to your new home in Bethesda, there are a few things to consider. Here is a quick checklist of things that should be done before, during, and immediately after any move:
Set up internet and cable services.
Staying connected is a must, and some internet and cable companies take days or weeks to get you on the books. Make sure to set aside time to research local internet and cable companies prior to your move and get services scheduled well ahead of your move.
Deep clean your home or apartment.
If you are renting, your contract might stipulate a deep clean prior to moving out. Either way, it is good form to leave the property in sparkling shape for its new occupants.
Be sure to change your mailing address with any important bills or companies that have your old address on file, and get it updated before you move out.
Update your billing address.
When you set up mail forwarding, be sure to change your billing address with any frequently used websites, credit card companies, or other financial institutions.
Take photos of all important documents while packing.
You never know when you might need that information, and digging through boxes to locate the document again could be a major headache.
Service your vehicle before your move.
Even if you aren't moving very far away from where you live currently, a flat tire or other issue would be a major inconvenience on moving day.
Transfer any needed medical prescriptions.
You'll want to move them to the most convenient pharmacy in your new neighborhood. The last thing that you want to do is skip important medication, after all — especially in the rush of moving.
While there are plenty of other things that have to be addressed when preparing for a big move, these steps will help eliminate a few major headaches.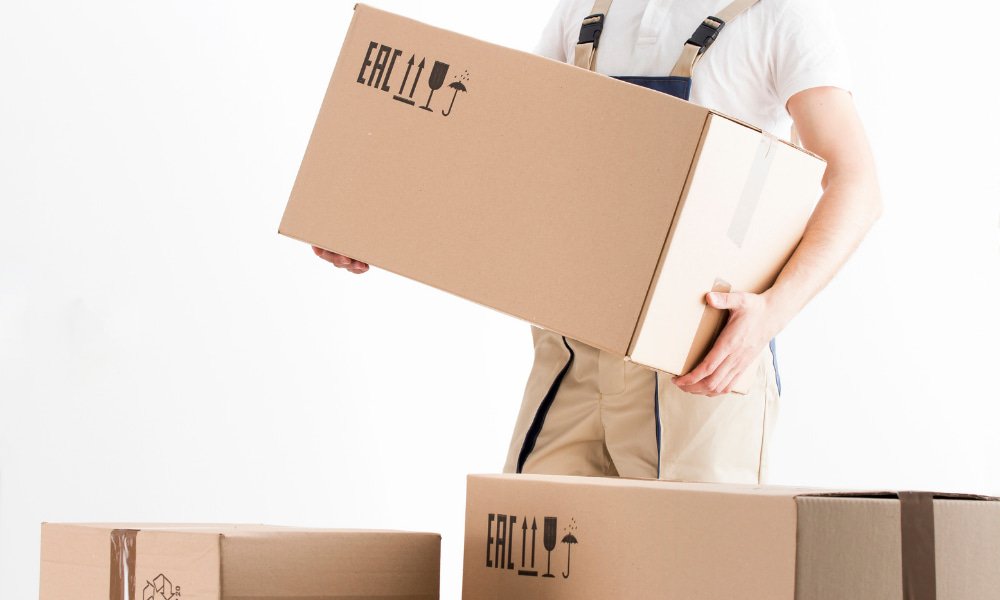 4 Trusted Movers in Bethesda, MD
Lots of people and businesses offer moving services, but there are a few distinct things that make for a good moving company. Reliability is of utmost importance, as well as good communication skills and transparency. A reliable moving company will offer good customer service, and be upfront about costs, availability, and licensing details.
Additionally, a good moving service will work with you on dates and allow you to see the moving equipment upfront, reassuring you that your valuables will be safe and well-handled. Here are a few of the best, most reliable moving companies in Bethesda.
My Guys Moving & Storage
This local Bethesda moving company features a wide range of services, including storage solutions. My Guys Moving & Storage serves Bethesda and the surrounding areas and has received honors and awards from companies like Angie's List. It has a wide variety of packings supplies available to suit all your moving day needs and offers Valuation Coverage at no extra charge.
JK Moving Services
JK Moving Services is proud to be locally focused and community-driven. The business has been built on word-of-mouth from neighbors and friends, and remains one of Bethesda's best movers. JK Moving Services offers a single point of contact for moves to help manage your stress, and does long-distance as well as local relocations.
Around Town Movers
Around Town Movers is a fully licensed and bonded moving company offering a damage-free moving experience, guaranteed. The firm also has storage solutions available and specializes in getting all the little details right, enabling you to more fully enjoy the process of moving. It offers specials on a regular basis, too — perfect for a new Bethesda resident on a budget.
Blake & Sons Moving & Storage, Inc.
If you need anything from commercial to residential moving services in Bethesda, Blake & Sons Moving & Storage is just the ticket. This locally-based company has earned rave reviews from satisfied customers and provides full moving and storage services for Bethesda and all the surrounding areas. It proudly employs a staff of trained professionals who can help you with every element of your move from start to finish.
Moving doesn't have to be stressful, and having the right strategy and trusted partners can make all the difference. Employ these tips and discover how fun and exciting your move to Bethesda can be. If you have any questions about Bethesda living, available real estate, or options for home or apartment rentals, contact Nomadic Real Estate today!