There's a reason why the property management industry is expected to be worth $22 billion by 2023. Investors can make a lot of money by purchasing properties and managing them for tenants. However, this type of business isn't always easy. Some properties can be lucrative, but cost a lot to maintain. Others are easy to manage but don't make much money for investors.
At the center of this issue is the ongoing debate between a condo vs house for investment properties. Both options come with their pros and cons for interested real estate investors.
But, which option is easier to manage? And which one is more lucrative? If you want to learn the answers to these questions and more, then you're in the right place. Keep reading to find out which type of property is better for your property management style.
Condo vs House: What's the Difference?
Before we go into the pros and cons of buying a condo or a house, let's go over some definitions. This might seem unnecessary, but it's important to the specific terms before going to the details. Let's start with a house. By definition, a house is a four-walled structure that doesn't connect to any type of residential building.
These types of properties typically come with a lawn and/or backyard. They may also feature added structures like a garage, pool house, or workshop. Roughly fourteen million families rent out single-family homes, so it's fair to say that they're pretty popular. Next, we'll move on to the condo.
It's helpful to think of condos as apartment buildings you own. Everything inside the interior of your condo falls under your responsibility. However, the exterior is dealt with by the homeowner's association. This includes exterior building maintenance, lawn care, and facility upkeep.
Condos can vary in terms of size and amenities. Some of the more advanced condo communities come with pools, parking garages, clubhouses, and gyms. With over five million Americans living in condos, they're popular amongst first-time home buyers and investors.
Want to find out what your home is worth?
Get an instant market report sent straight to your inbox in seconds.
Advantages of Investing in Condos
Condos are typically much more cost-effective than houses when it comes to real estate investment. They're also generally easier to manage. Let's take a closer look at some of the pros that come with purchasing a condo.
1. Typically Affordable
When it comes to single-family rentals, condos are typically much more affordable than houses. Part of this relates to space. condos are typically much smaller than houses. More often than not condos are offered at prices that are significantly less than their assessed value. As such, they have a chance of appreciating more quickly if you're able to snag one of these opportunities.
This low price tag makes it ideal for new investors who want an inexpensive piece of property to dip their feet into the water. Many people see it as a good place to park their money while it slowly, by steadily, increases.
2. You Don't Need to Worry About Maintenance
Condos share common areas which a property manager isn't required to maintain. This includes pools, gyms, lawns, and garden areas. As such, any investor doesn't need to worry about maintaining these areas. Instead, fees collected by the homeowner's association are put toward the maintenance cost.
This means that you can offer amenities like exercise and pool areas, without needing to worry about taking care of them. Plus, you can take the money you save on maintenance and upkeep and put it back into the condo itself. This pro is ideal if you want to cross off some of the obligations you have as a landlord.
3. High Demand For Condos on the Rental Market
Currently, there is a high demand for condos in the rental market. Why is that? Young people like millennials typically prefer renting out multi-family homes so that they can have space to work from home. As such, large condo spaces are the perfect environment for many of these individuals.
Because of this condos are more likely to generate high occupancy rates. This means that it will be easier to find tenants for your place. On top of that, you'll also have easier access to a consistent rental income.
4. Potential Package Deals
If you're a large investor, then you might be able to take advantage of package deals when it comes to condos. This means that you purchase multiple condos at a light discount on the individual unit.
You can then rent these properties or sell them for a profit. Some investors also purchase an entire condo building if they're small. If you own all of the property, then you no longer need to worry about the HOA. In effect, you become the association. This provides you the freedom to manage how you see fit.
Disadvantages of Investing in Condos
Unfortunately, condominiums also come with plenty of drawbacks. Many of these have to do specifically with the strict guidelines set by the Home Owner's Association. Let's take a closer look at some of the cons that come with purchasing a condo.
1. Some Condos May Come With Renting Restrictions
If you plan on renting out the condos you purchase, then make sure to check the fine print. Many on-site communities actively discourage renters through rental restrictions. There can be a variety of reasons for this.
One of the main ones is that young renters can sometimes cause a lot of noise and damage to public areas. As such, you should always consult with the homeowner's association about renting policies before deciding to purchase the property. This is just one thing to consider when deciding to rent out a condo.
2. It Can Be Difficult to Get an Investment Loan on a Condo
Condos are indeed affordable. Unfortunately, they can also be difficult to finance. This is especially true if you go through traditional mortgage lenders. These types of lenders typically require high down payments to get a loan.
Others will force you to live in the property for a certain amount of time before they allow you to rent it out. This can be easier if you go through more specialized lenders, or if you have enough money to pursue a package deal.
3. Homeowner Association Fees
Condos require monthly maintenance fees and special assessments. Unfortunately, the price of these services can easily add thousands of dollars in expenses each year. You also won't find many renters willing to pay HOA fees. As such, you as the property owner will be stuck paying them. However, the homeowner association problems don't end with fees.
Strict rules can prevent you from using your property how you want to. To find out you should check the specific HOA restrictions in your local area. Homeowner association restrictions can vary from state to state. So, if you want to learn the full laws in your state, then use this resource here.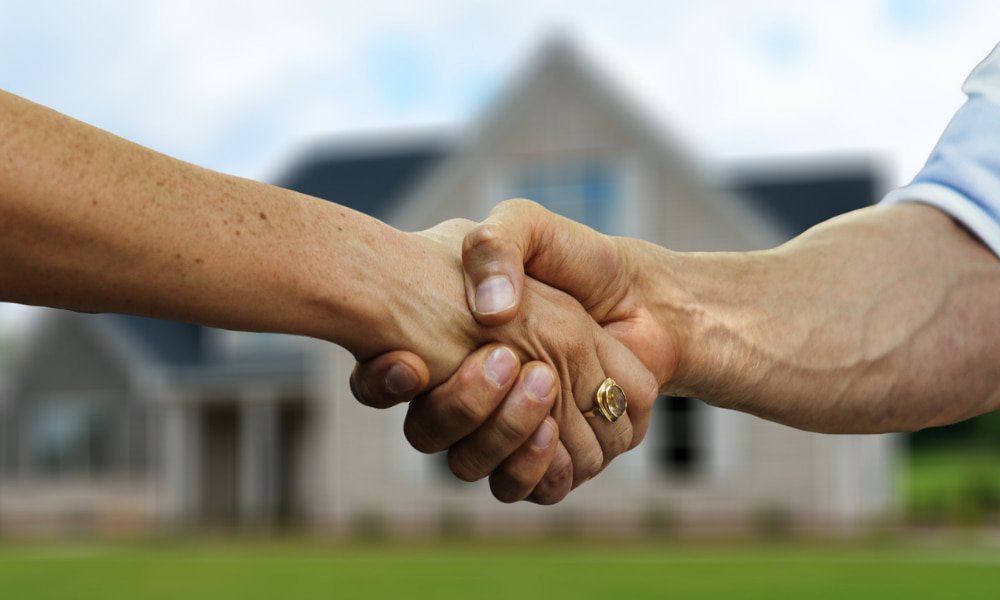 Advantages of Investing in Single-Family Houses
Single-family homes often offer a higher degree of flexibility than condos. They can also be more lucrative investments in the long run. To get a better idea, let's take a closer look at some of the pros that come with purchasing a single-family home.
1. Higher Appreciation Potential Than Condos
Condos are indeed much less maintenance and affordable than houses. However, it's important to also remember appreciation conditions. Condos typically appreciate over time, but these gains are cut into by the expensive fees.
Houses on the other hand usually appreciate more in value over time. The main reason for this is people would rather pay a higher sales price for a property that doesn't come with fees. Houses are also easier to apply home improvements too, which can increase the value.
2. No Condo Fees
There's no getting around it: no one likes condo fees. While the expenses do make you and your tenant's life easier, they can also cut into any of your earning. That's why one of the main benefits of houses is a lack of fees. However, as we will see, that also means more work for you as a property manager.
3. More Freedom With Tenants and Renting
Condos typically attract young people. And while some of these millennial-age individuals may be model tenants, not all of them will be. Many will cause problems and potentially damage the property.
Houses, on the other hand, usually attract small families. These types of tenants are much more ideal for taking care of the property. Also, you will have more freedom with renting. A lack of HOA restrictions means you can choose whoever you want to sublet your property.
Disadvantages of Investing in Single-Family Homes
Unfortunately, single-family homes aren't perfect. They can be more expensive and require a more hands-on property management style. To get a better idea, let's explore some of the cons that come with purchasing a single-family home.
1. Might Be Difficult to Find Tenants
Sadly, there's a huge current demand for condos and apartments. While this is ideal for condo owners, it can be frustrating for house property managers. If you own a single-family home, then it will likely take you a longer period to find a good tenant for your property. Also, any vacancies you have will likely last a lot longer than they would with condos.
This can result in a lot of potential negative cash flow for house investors if they aren't careful. However, keep in mind that this depends greatly on the location of your property. A house that's right next to an urban area will likely find applicants much faster than a property found in a rural area.
2. More Expensive Upfront Cost
Houses represent a steeper upfront cost than condos. This is due to the size increase and the fact that you own any surrounding property that comes with the house. This can make it difficult for some people and investors to receive funding for their projects. There are also maintenance and renovation costs to consider.
To make your home more attractive to the renter, you will likely need to upgrade it and maintain it. This can get expensive over time. As such, houses are generally a better choice for more experienced investors who have a lot of funds to disperse.
3. More Management Expectations
Since you're not relying on the HOA services for help, you will be responsible for both interior and exterior maintenance. If you're running the property yourself this means a lot more work and expenses for you. For example, depending on the terms of your lease, you will likely be expected to deal with exterior maintenance of your property.
This typically means mowing the lawn, shoveling snow, garden upkeep, and exterior building maintenance (roof, exterior wall, etc.). If you want to own a single-family home without worrying about this type of maintenance, then your best bet is a property management service. However, you can also follow these tips for maintaining the landscape yourself.
Need Help With Leasing Management Sales? Contact Nomadic Real Estate
We hope this article helped you learn about the difference between a condo vs house when it comes to management. As you can see, the right answer depends on what you want out of your investment. While certain managers might like the convenience and affordability of a condo, others will prefer the flexibility and financial potential of houses.
Regardless of your decision, it's important to find a good real estate team to help with the leasing, sale, and management of the property. If you live in the Washington D.C., Northern Virginia, or Maryland area, then look no further than Nomadic Real Estate.
For over fifteen years we've been helping individuals and investors take care of their properties. If you're interested in the personalized service that you deserve, then get in touch with us today.