In the real estate business, landlords wear many hats. 
As the owner of a property, landlords are in charge of a lot more than just demanding and collecting rent. 
A good landlord is versatile and able to adapt and face the many challenges and roles the job calls for. Many times, landlords take on various roles, acting as negotiators,  technicians, tenant problem solvers, or even sales agents. 
Complications and challenges for landlords can always arise at any given moment. From finding good tenants to property management responsibilities to dealing with late rent payments, eviction laws, and even locating individuals in order to collect a debt. 
This is why it is important that landlords must know and understand the ins and outs of the property management business and the real estate industry, and what to do when facing these common problems. 
In this article, we will breakdown what is skip tracing and how landlords can use skip tracing to help them in the tenant screening process.
Keep reading to learn more about skip tracing the many benefits it provides to landlords.  
What is Skip Tracing?
Simply put, skip tracing is a term that describes the process of locating an individual's whereabouts. 
Skip traces can prove to be an invaluable source of information for those who use it. Occupations such as real estate investors, debt collectors, lawyers, journalists, law enforcement, and bounty hunters will use skip tracing to locate a person if they are having trouble finding out their location. 
The goal of skip tracing is to find and get into contact with the "person of interest." It is a relatively common method used to essentially track down someone who may be considered hard or difficult to locate. 
Now, there are many people who specialize in skip tracing and offer plenty of services to help you get into contact with the person you need.  
The real estate industry has also turned to skip tracing to help investors and landlords find their "person of interest." In the next section, we will explain how skip tracing is used in the real estate industry and the many benefits it can provide to you and your business. 
What is Skip Tracing in Real Estate? 
Let's say you are having trouble with tenants who have been skipping out on rent and have suddenly vanished and left the property a complete mess. As their landlord, you are left frustrated and stressed out because you have no idea where they went. 
To make matters worse, your tenant that's MIA left you with no contact information and not the slightest idea of where they went off to. Now, you find yourself stuck will unpaid rent and several bills to repair the damage that was not covered. 
Stuck in a terrible and disastrous situation, you are unsure of what to do and where to go from here. 
This is when skip tracing comes in handy. 
As a landlord, you can use skip tracing to locate your former tenant and hold them accountable for the unpaid rent and damages that they have caused. Therefore, it is important that you obtain your former tenant's contact information. By obtaining their contact information, you begin your process of locating your person of interest. 
How to Use Skip Tracing in Real Estate? 
As a landlord, you know that property management is no joke.
Managing a rental property takes a lot of work, and that's why it is crucial that you are always prepared and must always have a plan.
The same applies to performing a skip trace. In order to perform a successful skip trace on your person of interest, you must have a proper plan in place. 
Although the basic goal of skip tracing is to locate the person's whereabouts and obtain their contact information, as a landlord you must have an effective strategy and thorough plan to ensure its success. 
1. Have a Plan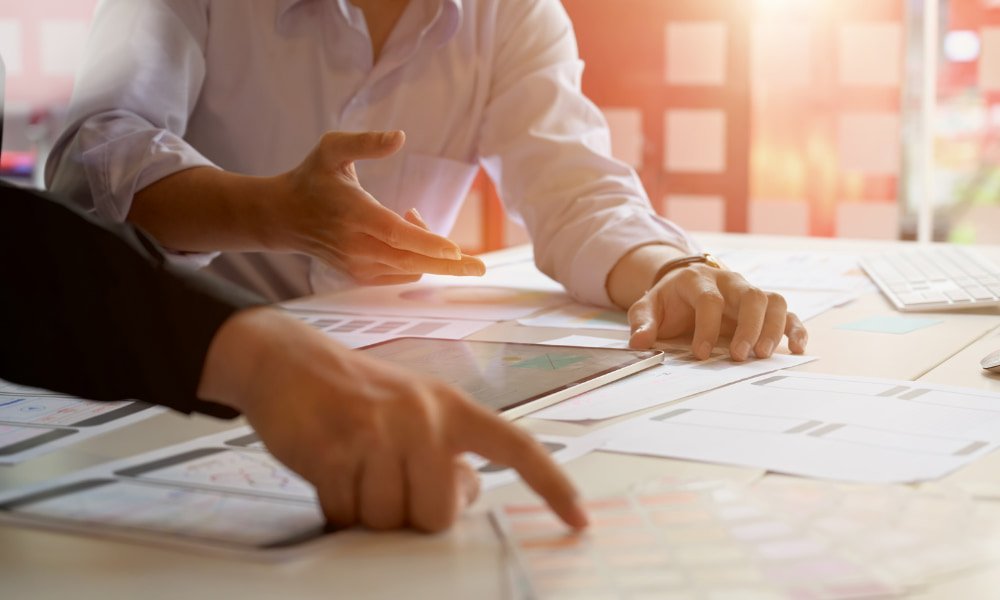 Locating past tenants or property owners who are not easy to find can be a difficult and very lengthy process, but if you have a plan and your plan is executed correctly, the time it takes can be minimized and can guarantee your success. 
The saying goes, "If you fail to plan, you plan to fail." This is why it is so important that you determine and layout your goals behind your plan as well as your why. Write down why you are trying to find and contact this person. 
Are you trying to contact them because they have failed to pay your rent? Did they leave damages to the property they previously rented from you? 
Are you interested in buying this property and adding it to your collection or portfolio to sell or lease out? Once you address and narrow down your reason behind why you are skip tracing, it will be easier to locate your person of interest and help you determine the tools and resources that you may need to locate them. 
2. Conduct Research 
Once you have formulated your plan, your next step is to conduct thorough research. 
Conducting research will help you find important information about your person of interest or property of interest. One of the easiest and quickest ways to do this is through an online search. 
In this day and age, where the internet and social media are thriving, you can begin with a quick and easy online search on Google or another search engine like Bing. Simply typing in your person of interest's name on Google or a social media channel like Facebook or Instagram may help you track or locate your person of interest.  
Often, these search engines or social media platforms will provide you with their basic contact information such as the last location or place they lived, any phone numbers, email addresses, any relatives or friends. Thus, searching them online is a good place to start in your skip tracing strategy. 
Generally, any former tenants or property owners who are out-of-state homeowners or absentee will not provide their addresses in the public record. Therefore, you can use skip tracing through online searching to help you. 
When you're looking for your person of interest's contact information, you want to make sure that you have the following things to obtain on your list: 
Full Name of Individual
Property Address
Any Phone Numbers
Any Email Addresses 
Social Security Number 
These five things are essential to you finding the location of your person as well as may lead you to other important information about them. Skip tracing through online searches are a great way to gain leads. 
Also, online searches are free and do not cost you money. It's something that you can do on your own personal time rather than spending money to hire someone. 
Therefore, it is highly suggested to start with an online search when you skip trace before resulting to other services that may require you to pay. 
Keep in mind that after you search them online and if you are able to confirm their identity, you can decide how you want to go about contacting them. This is just one simple and quick way to get into contact with your person of interest.  
With skip tracing, there are also tons of paid online services to use to help you generate leads. Obtaining leads can also help you down the line. 
2. Obtaining Leads 
As a landlord, chances are you will come across properties that you may be interested in selling or adding to your portfolio. 
This is another great opportunity where you as a landlord can use skip tracing. 
Let's say you come across a vacation home that looks vacant that you would like to add to your portfolio. Although there are some minor damages, you see that the property has potential and you are willing to fix it up and sell it. 
However, the issue is that you can't seem to locate the previous property owners. Chances are that the property owners may be looking to sell the property. 
As a landlord looking to potentially buy this property, you find yourself asking, "Who Owns This Property?"
Typically, property owners who are absentee landlords, facing foreclose, or even tax delinquencies are looking to sell the property. When you come across the property, right down the physical address and use this as a lead. 
You may also find leads to property owners who are looking to sell on website listings such as 
Zillow
BoldLeads 
ListSource
Trulia 
Realtor.com
Keep in mind that you may have to pay a monthly fee on some of these websites to access these seller leads. However, if you're looking for another great and convenient way to access leads is through social media. 
On social networking sites such as Facebook, Instagram, Linkedin, or even Twitter, you can search to find information about the property or the property owners. Many people are unaware of the amount of information and leads you can obtain through social media. 
As a landlord, you can use social media to learn general information about the property or property owners you are looking for. It is common for property owners to be discovered on social media and many times, they will post helpful or useful information on their account that you can use as a lead. 
You may also find that checking their phone numbers in an online phone directory may be helpful. Online phone directories include: 
YellowPages.com
411.com
AnyWho.com 
For example, if they post their phone number on social media, you can use the phone number provided to contact them directly. You can also do a general Google search and check public records to obtain leads as well. 
Sometimes, websites such as county assessor websites provide important information about property owners that you can use as a lead. Once you have gathered all of the necessary information that you need, then you can organize it and prepare to make contact. 
3. Organize & Make Contact 
Once you have all of the information that you think you may need, now it is time to organize and decide if you want to make contact. 
It is important that you prepare all of the information that you have collected about your leads. The next step for you is to consider whether or not if you want to contact them directly or if you want to use a professional skip tracing service. 
Keep a list of the properties and property owners that you've collected and all other essential information and choose how you plan to make contact. Once you make contact or once your skip tracer makes contact then you can buy, sell, negotiate, collect a debt, or do whatever it is you need to do now that you have the information that you need. 
How Nomadic Real Estate Can Help You 
At Nomadic Real Estate, we understand the crucial role that landlords play in the property management industry and we're here to help you.
Our 5 teams of dedicated, responsive specialists are here to walk you through every step of the process and provide you with the peace of mind that you seek in a property management company.
For more than 15 years, we've provided leasing, property management, and sales services to individual owners or investors of residential property in Northern Virginia, Washington D.C., and parts of Maryland. We understand the importance of trust and value your business, that's why we are here for you and work around the clock 24/7.
Our approach is built on the highest quality of service and level of personal care. At Nomadic Real Estate, our goal is to deliver you the best client experience in the industry, as we combine old-fashioned hard work with the best technology to drive results for our clients.
We know managing a rental property is a lot of work, and as a landlord, you need the right team in your corner. Have a question? Interested in learning more about our services and how we can help you? Get in touch with us and give us a call today at 202-223-9019.